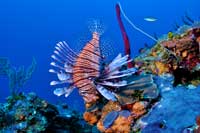 Welcome to the our Caribbean Diving website. We have a lot of information on each island not just for diving but also general travel information too. In this way its a good starting point in your quest to find that Caribbean Vacation. It is a balance a need to find that perfect blend between diving and family holiday. We are here to help - with expert knowledge of the culture above and below the water it's worth dropping us a line with your questions.
See if your questions have already been asked and answered in our FAQ's.

If you manage a Dive Resort or shop in the Caribbean you should list here on our site under Dive Resorts - it won't cost you a penny and you will get valuable traffic from this website - real folk surfing the net looking to spend some quality time under the water perhaps with you. Its real easy to submit your Dive Shop just follow this guide.

LEARN TO DIVE IN THE CARIBBEAN << CLICK HERE TO FIND OUT WHAT YOU NEED TO KNOW.

Consider these 3 reasons why you could join us.

1) Discuss the resorts and dive operations direct with the owners
2) Create your profile and start your own group or discussions on something YOU are passionate about in the right place.
3) Upload some photos you have taken above and below the water - we want to show the world how much fun the Caribbean is.

The islands are also a great place to learn to dive with fantastic warm water, great visibility and low or non existant currents. Also you get the best diving schools and the best scuba instructors. Look out for PADI diving and you will be assured of a high standard in diving equipment and professionalism. We also feature the best information on Caribbean Cruise Diving so that at each Caribbean cruise port you can plan to dive in advance the best dive spots for that island with the best operators at the best prices.
Furthermore to help you find what kind of Caribbean holiday you are after from fantastic Caribbean all inclusive resorts to Luxury Caribbean Resorts or independent travel. The Caribbean Islands welcome everyone.
We have a new section for Caribbean restaurants so that when you come you can get some recommendations already depending on which island you are on- Please let us know your favourite one! Please don't forget to contribute something- we all need and value your opinion as an individual.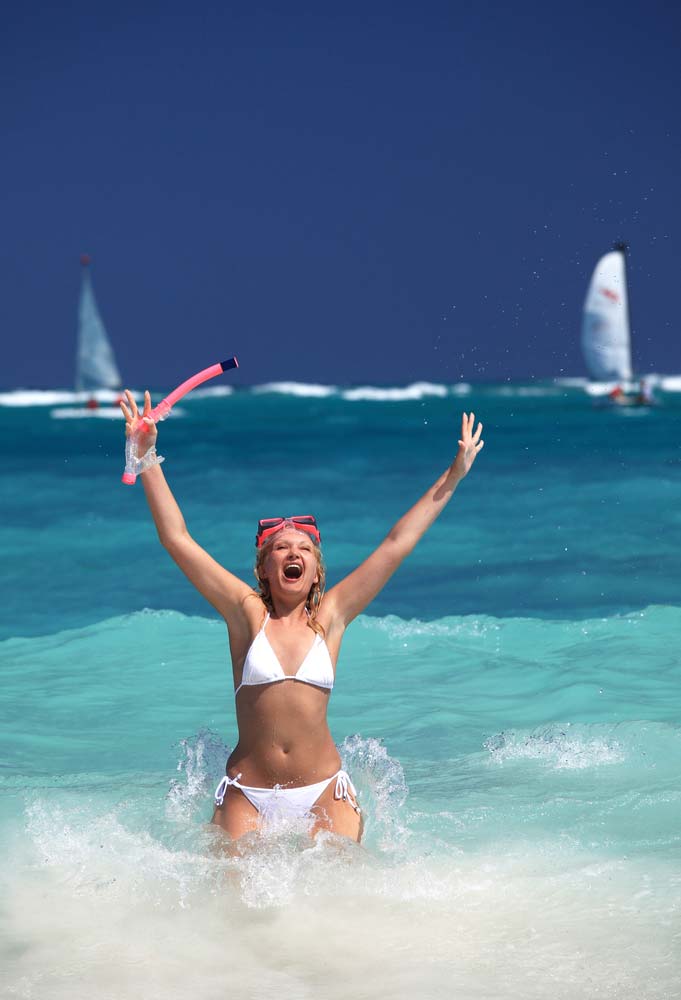 The culture is so varied and fascinating attracting the worlds past pirate adventurers and modern day scuba divers and scuba instructors. There are numerous Caribbean live aboard diving options or you can book a from our selection of Caribbean diving holidays.
The Caribbean islands in general are safe have fantastic people ready to welcome you and who will engage you in conversation as sometimes its too darn hot to do much else, well unless you go get in the water ! But we also show you what you can do while off gassing by way of tours and excursions. Perhaps for some of you cruise shippers.

It may not be the best diving in the world in some respects but do you really want to be stuck on a liveaboard
or face 2 days of travel to perhaps see your schooling Hammerheads if you get lucky ? Of course you do sometimes - but not every year.
And if your going to do it often then plan ahead to retiring here in the Caribbean! Have a look through the islands and get some ideas about your next Caribbean Vacation.
Buying property in the Caribbean is a hot ticket, being so close to the U.S. and Canada, it is home to many expats. It almost feels like an annexe.
So come and explore the website join in our community to share information that helps us all, upload some photos or create your own group! Or just ramble in the Caribbean Diving Forum.
Send us some news, we really would love to hear from you.

But when you get here slow down ! Drink a cocktail on the beach at sunset and prepare your dive gear !