Why Choose The Caribbean For Holiday At All ?
Well the Caribbean has a lot going for it and that starts with its proximity to you probably. If you are reading this chances are you are from North America or Europe. And despite it being a longer flight for the later it is still a single flight away for many islands. I was surprised actually to have a quicker route to Antigua from the U.K. than one guy I met there from Los Angeles so it does depend. He had an 11 hour trek ! Jesus you can get further without so many connections and this was an extreme case. So the fact that the Caribbean is well connected is good.
But other reasons why choose the Caribbean might be that US dollars are widely taken saving you on exchange rate loss, excellent restaurants and bars to enjoy in the evening after your day diving. Liveaboards are quite extreme and not for everyone. Most families don't all dive as it isnt for everyone so pick a destination they can enjoy as well. The Caribbean really is a great place for a vacation holiday. The availability of ALL INCLUSIVE HOLIDAYS is very high and a great way to economise for families and even couples. You get to eat and drink to your limits knowing that you already paid. It is something I rather like myself.
Each island has a unique culture but also shares caribbean cultures like carnivals or musical tastes.
Thank you Ron Caswell for the gracious use of this Cozumel Carnival Image. I met a French Canadian who raves about the scuba diving on Cozumel !
Please do not use this image without Ron's agreement via flickr.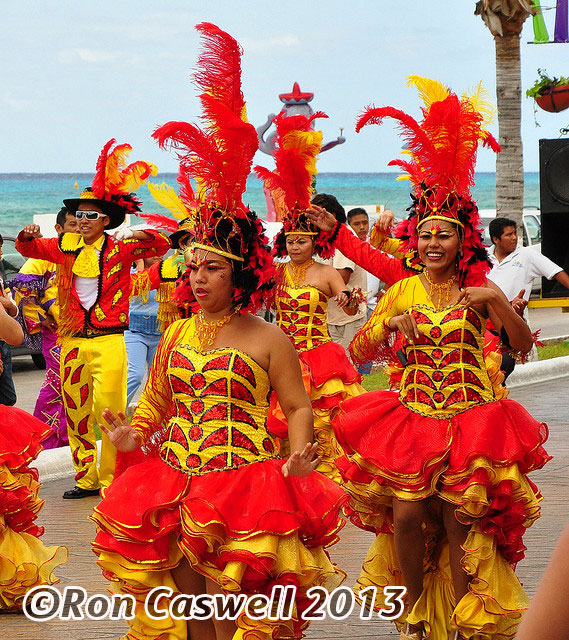 Is the diving any good ?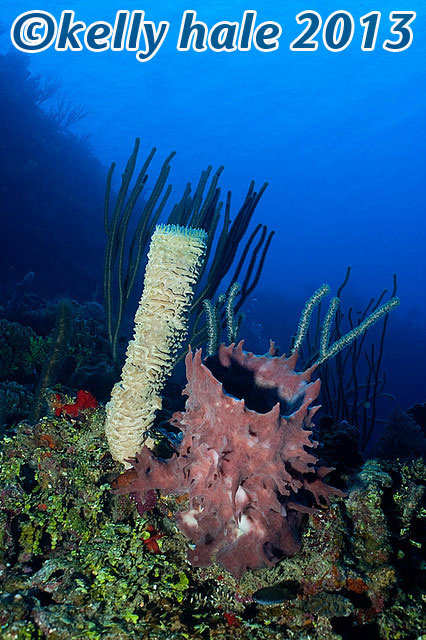 Yes it is ! Some islands are better than others so take a look through the list of countries to check how diving there is. In general you have brilliant diversity of marine life, excellent 100ft + visibility (depending on season and island), great water temperatures and the chance to see some amazing pelagics.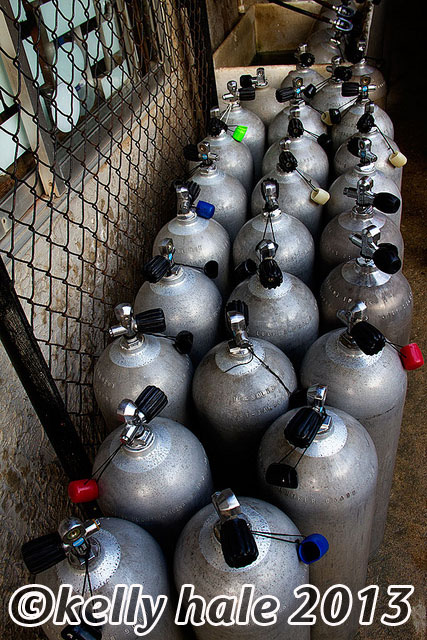 There are many kinds of diving topography across the Caribbean, some islands like Roatan or the Caicos Bank have dramtic wall dives, others have sandy patches with coral gardens, others have amazing wrecks like Grenada or Barbados. Others have amazing caves or are famous for example Beliz's Blue Hole. But for you beginners most any island offers the most ideal calm clear waters for you to be taken on your diving course at your own pace.
Thanks to Kelly Hale for the use of her images please visit her flickr profile by clicking on her name. Please do not use this image without her agreement via flickr.
Ok some things to watch out for.
Some bad or shall we say less than good things about the Caribbean
bad if you need to transfer via a local airline as liat for example hate divers so much they delay damage or loose their gear ! They don't really hate them but they do seem to beIndifferent to the luggage that people need. They do seem to remember it when it comes time to pay the extra. Well this wasn't supposed to be a rant on liat - many others have done this before.
Some of the islands need to be respected from a saftey point of view. Note you are more likely to get badness arrive at you in a big North American metropolis than Jamaica or the Dominican Republic but flashing expensive watches or jewelry will attract attention. On vacation you may be more relaxed or indeed want to be more relaxed than in New York or Toronto and so you should. This isn't a problem only in the Caribbean and it is almost unheard of on some islands so in general the Caribbean is very very safe.
Check for your islands transfer time - this of course can depend upon the resort but in St Lucia it's often not good in most cases. A 2 hour slog by minibus leaving us all feeling a bt green.
There can be some really annoying bugs that with a simple application of 'OFF' orange or green can or similar will keep you sleeping and allow you to enjoy that meal on the beach.
Hurricanes are really quite hard to get in one ! But they do exist from time to time within the seasons for some islands. During hurrican season you might get some tropical storms that could scupper some beach days for sure and lower the diving visibility. Travel during winter avoids these uncommon weather systems.
There are some resorts that are less than up to date across the Caribbean. You will probably still enjoy your stay but we recommend reading between the lines for your chose resorts review as people have such contrasting tastes.
Most of the islands have decent diving of some sort and I would say most have good enough diving for the beginner and intermediate no matter where you are. If you are lucky to have had some spectacular diving in say the Red Sea or the great barrier reef or truk lagoon or indonesia malaysia etc..then you might say the Caribbean didn't live up to those places. However I challenge you to not enjoy a weeks diving on most any island.