4 minutes reading time
(740 words)
Experience the authentic St Lucia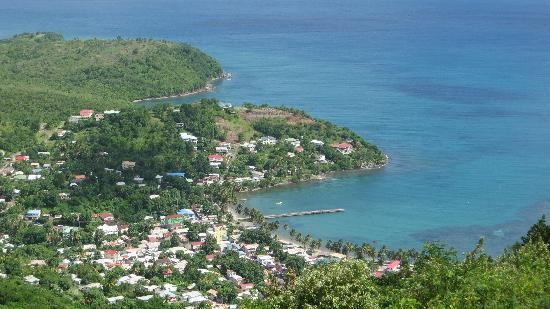 Staying in self catering accommodation can be the best way to get an authentic St Lucian experience when you holiday here. Though all-inclusive resorts can be enjoyable and relaxing, many people prefer to stay among the locals and get a first hand feel of the island's personality. It is easy to drive around St Lucia, but each area offers different benefits and attractions. Knowing exactly what every locale has to offer makes booking your ideal holiday much more simple.
If you want luxury, golf and exclusivity, come to...
Cap Estate
Cap Estate is the most exclusive neighborhood in the whole of St Lucia, with its beautiful mansions and quiet streets. There are a variety of golf courses and luxury self-catering accommodations at very competitive prices. You can also get day passes to the four hotels in Cap Estate (Smugglers Cove, Akasha, LeSport Body Holiday, Cap Maison) to take advantage of their facilities, such as beaches, spas and pools.
If you want shopping malls, nightlife and a marina, come to...
Rodney Bay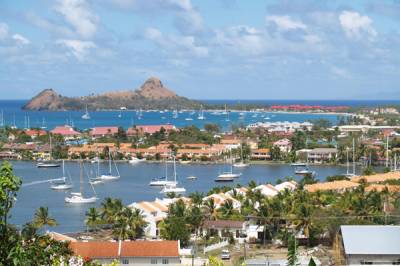 With duty free shopping, restaurants and fast-food outlets serving local and international food (Matthews and Blue Olive Restaurant come highly recommended), and bars for a good night out, Rodney Bay is the perfect destination for those who prefer to be busy. There is a sandy beach with a full range of facilities - water sports, massage, ice cream and beach bars. And for the adults, there is even a small casino! Rodney Bay Marina is more than a docking place for local fishing boats and huge international yachts, it offers the perfect opportunity to dine overlooking the water.
If you want great beaches, a weekly street party and watersports nearby, come to...
Gros Islet
A charming fishing village with great seafood, Gros Islet is host to a weekly jump up with music and dancing until the early hours of the morning. They have an endless stretch of sandy beach, with the calm waters of the Caribbean Sea perfect for safe swimming and watersports. For the surfboarders, the rougher Atlantic side is just a few minutes walk away.
If you want healing baths, nature and a drive-in volcano, come to...
Soufriere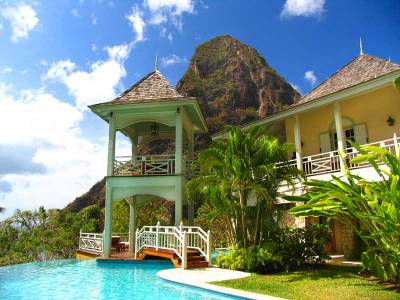 A haven for nature-lovers, Soufriere offers a beach right in the heart of town and botanical gardens with relaxing sulphur baths. Just a short drive will take you to a viewing point for the amazing Pitons, trails through the rainforest, the drive-in volcano and mud baths. It also offers many quality hotels and self catering accommodation, as well as a wide range of restaurants for every budget. The town is just a short drive from the Ladera Resort and their very highly-acclaimed restaurant, Dasheene, if you feel like a bit of luxury.
If you want proximity to the capital, the beautiful Vigie Beach and easy access to both sides of the island, come to...
Castries
Famous for its markets that sell local produce and skilful handcrafts, Castries is the capital of St Lucia and hosts international cruise ships in its deep harbor. At the northwest of the island, it offers easy access to both the West coast road that leads through Marigot and Soufriere to Vieux Fort, and the East coast road. Head to Castries for duty-free shopping, Eudovic's Art Studio and Caribbean restaurants.
If you want a seaside town feel, breathtaking views and a stunning beach, come to...
Laborie Village
A quiet seaside town with plenty of quiet BnB and self-catering options. With a refreshing sea breeze and sapphire-blue sea, it is the perfect place to unwind. There are very few tourists in Laborie, but the close proximity to Vieux Fort means that no facilities are too far away. The drive is through one of the most beautiful parts of the island.
There are many others in different parts of the island that offer remote accommodation, good for those who love nature and relaxation.
Tips:
- Choose an accommodation with hosts close by, who can offer helpful information about the island and its attractions
- Hire a small 4x4 for unlimited exploration of the island
- Use a holiday rentals booking website to read reviews and make the best choice
- Shop in local supermarket Super J for convenience and a wide range of foods. Stop by vendors at the road side to buy some local produce or head to Castries or Rodney Bay Marina for a full farmer's market experience
Images courtesy of Tripadvisor.com, stlucianature.net and villas-st-lucia.com
Comments
No comments made yet. Be the first to submit a comment
By accepting you will be accessing a service provided by a third-party external to https://caribbean-diving.com/