4 minutes reading time
(789 words)
Gros Islet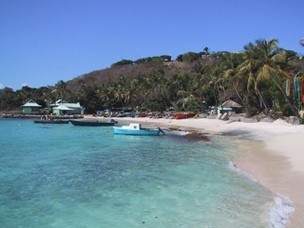 If you want a real taste of authentic Caribbean culture, within easy reach of tourist hotspots and all amenities, look no further than Gros Islet, St Lucia. Brightly coloured wooden houses line the streets of this charming fishing village. A tranquil beach stretches along the whole length of the town and beyond up to the very top of the island. As the waves of the Caribbean Sea caress the shore, lapping the creamy sands, it isn't hard to understand why some of the most exclusive hotels have put down roots further up the shoreline. But however busy the resorts might be, a relaxed and peaceful atmosphere reigns on Gros Islet's little share of paradise.
That is, until Friday night! Gros Islet is famous for its Friday night 'jump up' parties. Every Friday of the year except Good Friday, the streets are closed to traffic and are set up with an array of stalls and soundsystems. Get ready to party your night away with plenty of drinks, the latest Caribbean and American music hits as well as the classics, and delicious local food on sale. The fresh fish grill is one of the most popular options. For a new experience, try lobster just one street away from the sea!
Locals and visitors of all ages mingle and 'jump up' and dance on the sea-front til the early hours of the morning. Restaurants and bars stay open til late and a party vibe is always guaranteed. Travel with a recommended St Lucian guide to negotiate the best prices and show you around, and make sure to pay with XCD to get the best value for your money.
Trying the locally mixed rum punch and browsing the artistic creations of the Islanders is sure to give you a taste of local Caribbean life. Art is popular in St Lucia, and you will find skilful wood carvings and vibrant oil-on-canvas paintings sold by their original artists.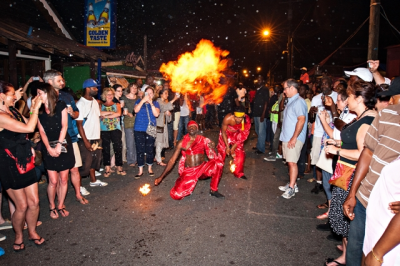 Gros Islet also hosts the Cultural Explosion as part of the St Lucia Jazz festival, so is well established as a host to colorful celebrations.
On Sunday afternoons, the party atmosphere continues as locals from surrounding areas flock to the beach to take a dip in the sea and enjoy each other's company over a BBQ and a beer. Reggae music plays as everyone unwinds under the shade of the palm trees.
If you prefer relaxation and want the beach all to yourself, come on a weekday morning. Sunny and hot by 9am, it is likely to be nothing but you and the vast stretch of blue! The water is warm and gentle, so it is safe to swim out to quite a distance. When you've had your fill of swimming, head to the public showers. Very clean and just 1 EC dollar to use, you can freshen up without having to go all the way back to your accommodation. But for those who can't get enough of the sea, you can make your way to the hotels and take advantage of their watersports facilities.
Get in touch with nearby Eastern Caribbean Divers for a bespoke diving experience. They come highly recommended as relaxed, professional and knowledgeable about diving. Their shop carries equipment to rent as well as shower and gear rinse facilities. The wreck and coral reef dives are particularly popular, and the dive leaders are praised for adapting very well to the varying needs of different divers. Whether you've never dived before or have significant experience, they pride themselves on accommodating every skill level and putting their divers at ease.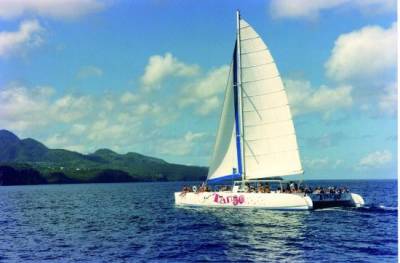 If you feel like exploring, check out the team at LucianStyle Experience Center at Reduit Beach Drive. With a great team offering the most exciting attractings St Lucia has to offer, they can arrange segway, jeep and even helicopter tours! Whether you want to ride an ATV offroad in 100 acres of tropical rainforest or swing through the trees on a zip wire, LucianStyle can get you there. Among other boat cruises, they offer all-inclusive catamaran day tours to Martinique for just $199 per person, for you to enjoy duty-free shopping, snorkelling, BBQ and Martinique's landmarks.
For the fitness fanatics, Gros Islet Fitness Centre is right in the centre of the village. Fully equipped with cross trainers, treadmills, weights and shower facilities, it offers great value for money and provides personal training at very competitive prices.
Gros Islet has the perfect mix of tranquil relaxation, a variety of once in a lifetime experiences, and opportunities to party! Less than 8 miles from Castries and within walking distance from Rodney Bay and the Marina, Gros Islet is the perfect place to give your St Lucian holiday unforgettable authenticity.
- Images courtesy of lastminute.com, stlucianewsonline.com and tripadvisor.com
Comments
No comments made yet. Be the first to submit a comment
By accepting you will be accessing a service provided by a third-party external to https://caribbean-diving.com/