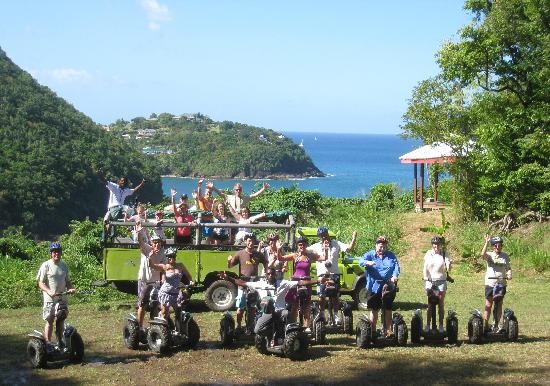 1. Drive in a volcano
La Soufriere, St Lucia's sulphur springs, offer the world's only Drive-In Volcano! Find a tour guide to drive you in to see the fumaroles, steam, bubbling lava and boiling mud, and explore this powerful force of nature.
2. Take a mudbath
After driving in the volcano, take a mudbath in the hot sulphur mud in the communal pool. Well-praised for its health benefits, it will improve the skin and overall health. Come earlier in the morning when the mud is cooler for longer bathing times, and brink a dark colored swimsuit!
3. Swing through the trees