Anguilla has 33 beaches all open to the public but some of them can only be accessed by walking via hotels. There are a great variety of these beaches so decide which suits for your mood. Bars and restaurants dorn some like the 2 mile long Shoal Bay East.You really can't go wrong anywhere on Anguilla. You can swim go windsurfing or find a wild shore to explore, you can find a suitable beach on any part of the island for what you are looking for. Anguilla is a welcoming destination and exploring the beaches via Kayak should be viewed as a wonderful way to keep fit and detox from the work life.
The Beaches of Anguilla
An Anguilla Beach Shot
© Heidi Lauren Flickr CC-BY-SA-4.0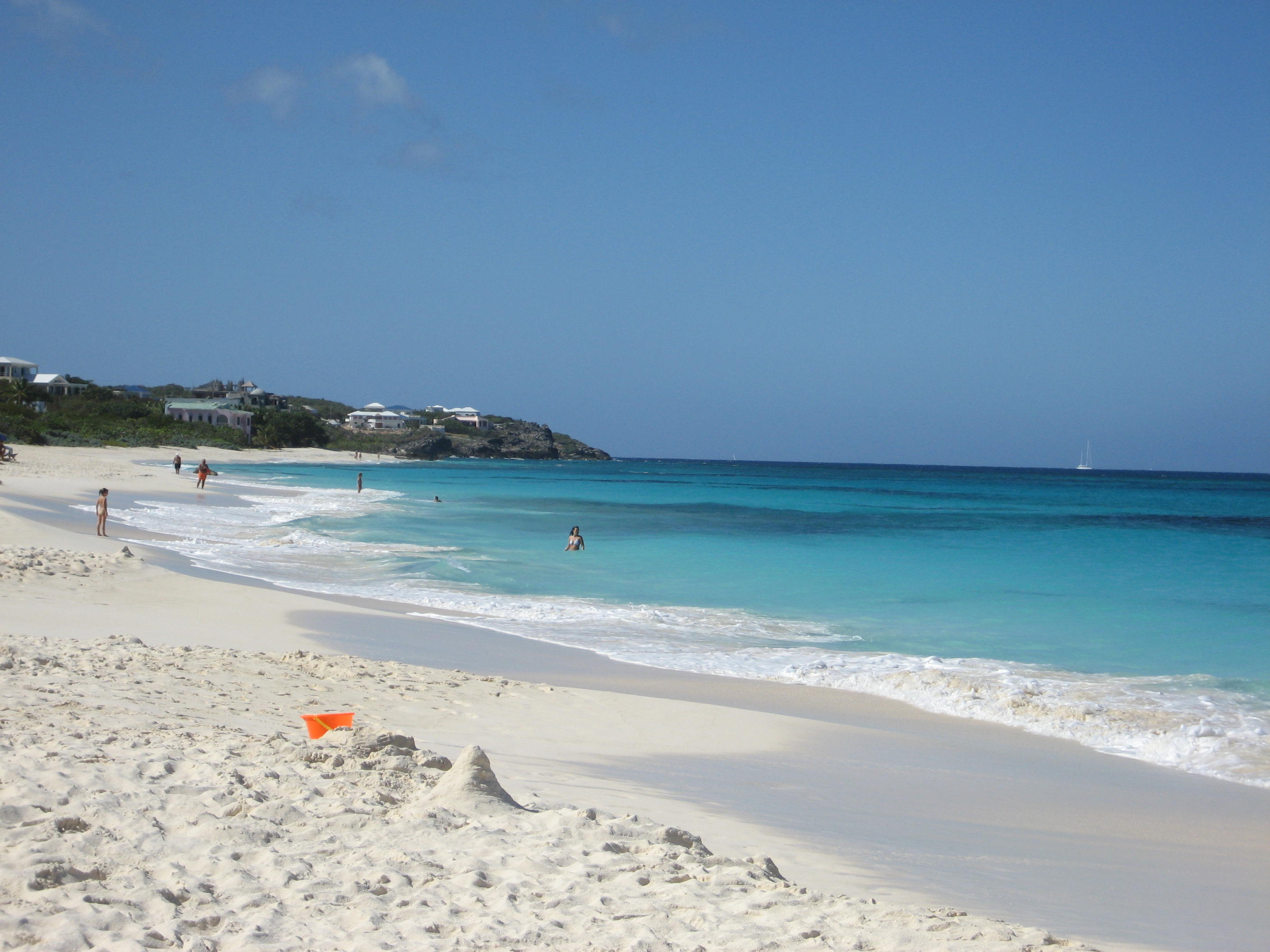 Only on a few beaches are there waves and undertows that can be considered dangerous. This is especially true near Anguilla's northernmost tip, though rough spots are scattered here and there around the island. But they're still excellent places for picnicking, hiking, or watching the boats go by.
Turtles come and nest on some beaches, if you work in turtle conservation please contact us as we are keen to promote your story here on CD.
Some of the best beaches of Anguilla (the others you can discover for yourself)
Prickly Pear Cay - Uninhabited cay day trippers snorkelling - 15 minute ride from Sandy Ground. Couple of beach bars.

Shoal Bay East -2 miles of sand beach home to Ku resort Shoal Bay scuba and the closest dive spots on the island. The restaurants and bars are on the beach. Check out this link for undiscovered treasures in the area http://www.anguilla-beaches.com/caribbean-beaches.html
Sandy Ground - Here the yachts drop anchor there is a pier and its the most happening beach perhaps. So if you want some energy give it a try. You can get boats to Prickly Pear Cay. Home of the August boat races this is a big party time. Check out Johnno's for perhaps the most trendy bar on the island. This is the centre of the night-life of Anguilla.

Shoal Bay West - Another Crescent shaped beach with views of St Martin. Great swimming.

Maundays bay - The home of Cap Juluca and its twin domes. To access this public beach enter through the resort. A very fine beach.

Rendezvous Bay - With powder soft sand with calm and clear water, its the longest beach in Anguilla. There are nice views across to the hills of St Martin though this makes it feel less remote ! It is home to some resorts and hotels, villas, restaurants and bars.

Meads Bay - A long north coast beach with well spaced out resorts means its nice to walk.

Barnes Bay - for some seclusion and perfect white sands. Its not secluded but you might be the only one here.

Blowing Point Ferry Terminal on the south side of the island is for ferries to and from St Martin and St Maarten and St Barths.