Most diving in Antigua is out at Sandy Island and Cades Reef, there are a few spots in the south. Even in the winter season when its at it's driest the sand nature of Antigua means that visibility is not as good as say Bonaire which is noted for its vis.
Check out the dive sites for Antigua and Barbuda
Cades Reef viewed from the air courtesy of Jolly Dive.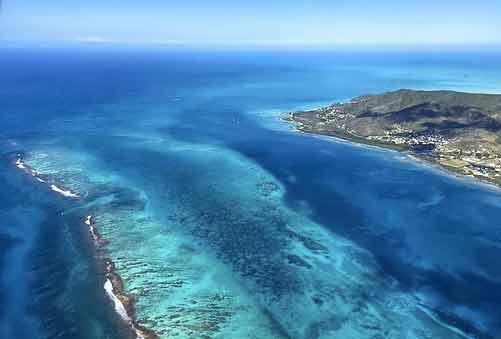 Dive Operators and Resorts offering scuba-diving in Antigua and Barbuda
Barbuda Diving Link - http://barbudaful.net/things-to-do-see/watersports/diving.html


Image source Jolly Dive - Jolly Dive located next to the Jolly Beach Resort South West Antigua.

Other sites with good information on Antigua Diving
http://www.caribdiveguide.com/Antigua.htm