When it comes to postcard-perfect beaches waiting for you to create your perfect island memories, Antigua delivers. Soft white sand meets azure water as far as the eye can see. Celebrities and mere mortals from all over the world flock to Antigua for a chance to enjoy this tropical paradise on earth. But before you head to this upscale island paradise, make sure you know how to properly pronounce it. Forget the "u"….people in the know just say "Ann-tee-ga."
Antigua Sailing
Antigua's geography makes it an ideal destination for sailors. English Harbour on the south end of the island is the nucleus of boating life on Antigua, as it offers a natural bay that provides shelter from storms. Yachtsmen from all points rely on English Harbor for shelter, provisions and camaraderie.
English Harbour is also where you'll find Nelson's Dockyard, an old British Navy base, which offers restored buildings and historical artifacts dating back to the early colonial period. Nelson's Dockyard is home to Antigua's annual sailing regatta – Antigua Sailing Week – which is held the last week of April. This event attracts hundreds of sailing yachts from around the world, as well as thousands of participants and spectators who travel to Antigua for this world-class event.
Antigua Windsurfing & Kitesurfing
If you prefer your sailing to be on a board, Antigua's reliable trade winds also make it an excellent destination for windsurfers and kiteboarders. Local windsurfing professional, Patrick Scales, offers lessons and rentals from his mobile operation located at Jabberwock Beach, in the northeast corner of the island. He guarantees you'll be up on the board and riding in one lesson.
On Jabberwock Beach you'll also find the island's only kitesurfing school – Kitesurf Antigua. A side-onshore wind and flat, clear water make Jabberwock Beach the ideal spot for new students and expert riders, alike.
Antigua Land Activities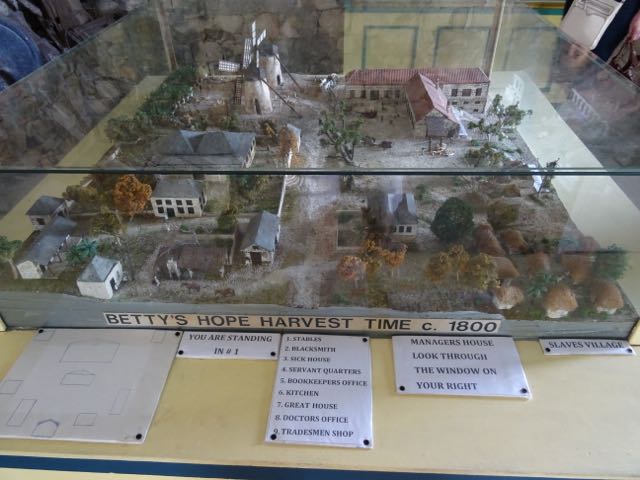 If land-based activities are more your thing, Antigua won't disappoint. From a lazy day spent at one of Antigua's many jaw-dropping beaches to eco-tours and rainforest adventures, landlubbers will also find much to do on Antigua.
Catch up on some of Antigua's history in English Harbour, there is a museum and the grounds have some excellent objects like this ships anchor.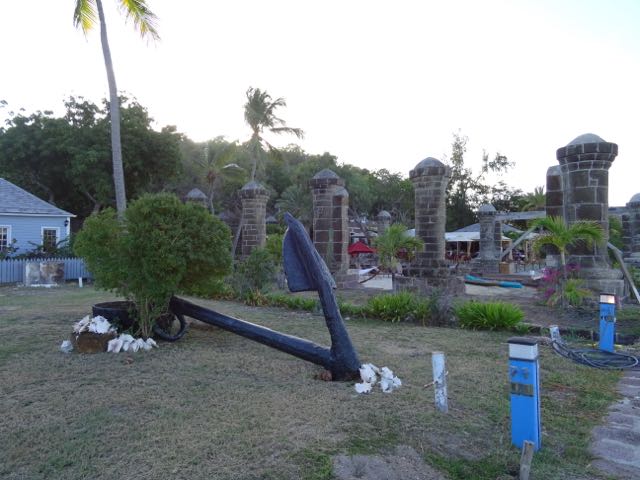 If you want to learn about Antigua's flora and fauna, there's no better choice than an eco-tour with Eli Fuller, a third-generation local. Eli's full-day tour takes you to more remote places of Antigua like Great Bird Island, and offers snorkeling, nature walks and a ton of insider-information on Antigua's natural beauty.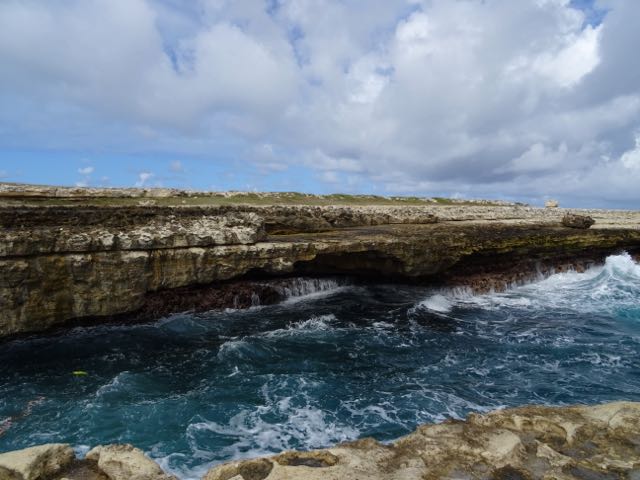 If you're a more adventurous traveler, you don't want to miss the Antigua Rainforest Canopy Tour. This adventure will have you seeing Antigua from a whole new perspective as you race through the treetops suspended on zip lines. You can choose a one-hour adventure that includes five zip lines, or the Full Canopy Tour that sends you on nine heart-pounding zips and has you hiking over suspension bridges.
When To Go
Antigua offers a year-round tropical climate and cooling tradewinds from December through August. You'll find the least rain between December and April, but you'll also find the biggest crowds. The "off-season" is May through November, when you'll find the cheapest rates but also a slight risk of hurricanes.
Where to Stay
Travelers who want the hustle and bustle of busy resort life head to the Dickinson Bay area, just north of Antigua's capital. This area has many hotels and activity providers nearby, making it easy to always keep busy.
Travelers preferring a quieter, more laid-back environment retreat to English Harbour where they can enjoy the historical Nelson's Dockyard and the beautiful natural bay filled with eye-catching yachts of all shapes and sizes.
The Beaches of Antigua and Barbuda
Dickenson Bay, in the northwest, is a favorite for its wide strip of powder-soft sand and tranquil turquoise waters, perfect for families with small children. Solitude, schools of rainbow-colored fish and stark white sand greet you at Johnson's Point, near Jolly Harbour. Take a ferry to "the last frontier of the Caribbean," Barbuda, the sister island of Antigua, for undisturbed lounging on pink-and-white sandy beaches.