Map of Aruba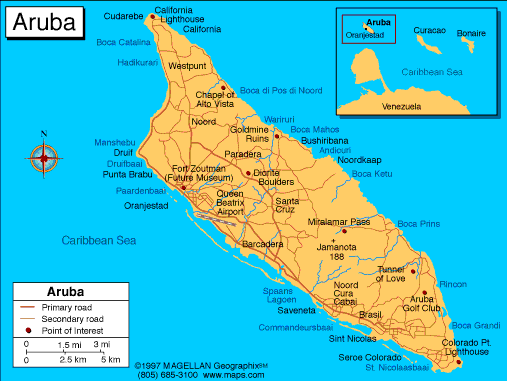 ---
Things To Do In Aruba Tours and Excursions
The east of the island is the wilder more natural part and you should take a look around Aruba's national park Arikok National Park.
The west has the more developed and more easy going beaches, as the water is calmer. Check out our beach guide for more info.
Aruba's north west also has the capital Oranjestad named after the first King Willem van Oranje-Nassau ! Here places of interest are Queen Wilhelmina Park and Renaissance Marketplace. Shopping in Aruba is perhaps best done in Oranjestad.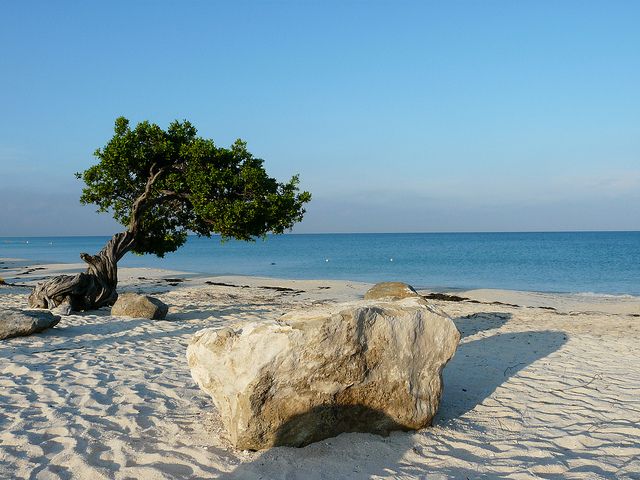 The land is quite flat in Aruba and arid. The Divi Divi tree is something to get a photo of.
Diving in Aruba is famous for the spectacular shipwrecks and interesting coral formations that dominate Aruba's underwater realm. This includes the 400 ft. Antilla wreck, one of the largest wrecks...
Whether it's getting to your hotel as soon as possible, or looking after the family following a long journey, the last thing you want is a long wait! Don't worry,...
As you sail along Aruba's scenic coastline, enjoy a storybook sunset that sets the scene for romance and fun. Relax on board the luxury catamaran as you glide over the crystal...
Hop into a jeep and visit Arikoko Park and one of Aruba's hidden treasures, the "Seroe Colorado" Natural Bridge. But that's not all you see. Bring along a swimsuit, because after...
This fascinating tour focuses on the unique products that the tiny island of Aruba specializes in. You will experience Aruba's 160-year-old aloe history as you tour the Aruba Aloe Factory...
---
Further reading
Oranjestad
Arikok National Park
---
A quick guide to the beaches of Aruba.
Dos Playas
In spanish this means two beaches. This is a god beach for waves. It is also accesible by car, and yes that makes it a hit with surfers- and your level needs to be good to ride here. They do say don't go to Dos Playa to swim but if you are strong then take a look when you get there, or just enjoy the beach. You might be suprised the injuries you can get in the shallows with powerful waves. Situated in the East but North side.
Mangel Halto
A south side institution favoured by all for a relaxing easy place to take a dip, white sand and gorgeous Caribbean water.
Rodgers Beach
Great for swimming as it is another calm south side beach.
Baby Beach
Perhaps the best of the south beaches no facilities but some refreshments available. This is the spot to try out some snorkel, great calm turquoise waters and coral.
Arashi Beach
Jumping to the North West we have a 10 minute walk after the last public bus stop, good snorkelling and swimming. Some huts provide some shade is always advisable to bring your own shade and refreshments to any Aruba beach.
Malmok Beach
Perhaps more fish life to see than in Arashi give it a try for snorkelling.
Hadicurari
Popular with windsurfers this shallow water and is the place of the annual Hi-Winds Pro Am Windsurfing Competition. This is an excellent place to come and learn with the nearby schools such as http://www.arubasailboardvacations.com/ this is an excellent way to off gas and still get away from the heat.
Palm Beach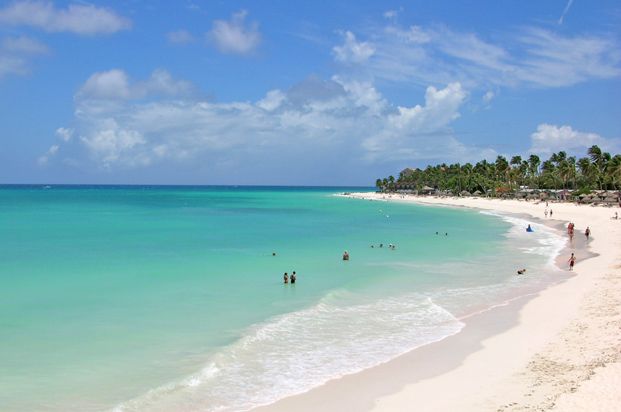 Eagle Beach

Manchebo Beach
Arubas biggest beach and you can go topless ladies if you like.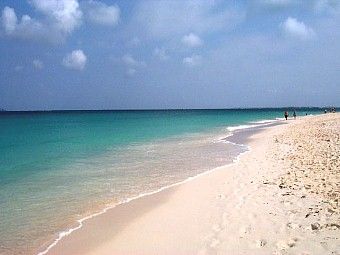 Druif Beach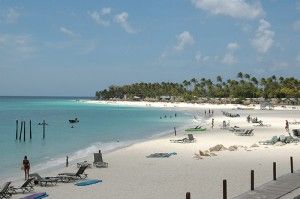 Surf Side Beach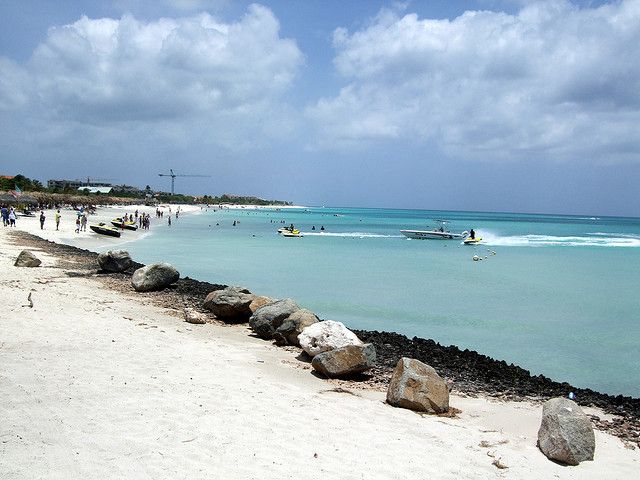 Sonesta Island
Served by water taxi this private owned island has everything from jetskis to quiet secluded bays ideal for snorkelling. You can also find clothing free beaches if you fancy bronzing your sausage. This island is also now known as Renaissance Island after the hotel Renaissance Aruba Resort & Casino where you can get the water taxi.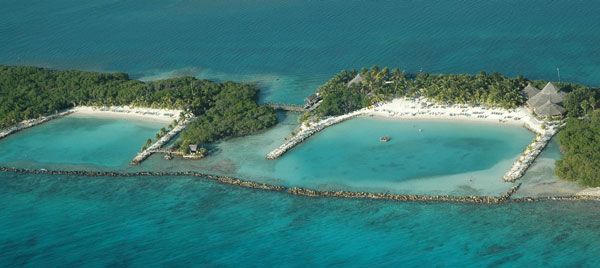 Aruba Resources Online.