Caribbean Dive College
Hot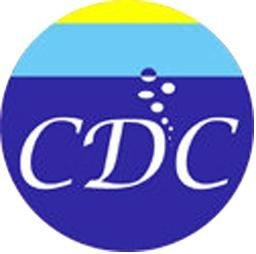 Dive Shop Details
Special Facilities
Why you should dive with CDC?
• Superior Equipment:
The first reason you should consider would be the fact that we have brand new equipment. And this will always be the case because we rotate our equipment.
In the meantime we keep every piece of equipment in top condition. Instead of the "mandatory" annual service, we service our equipment twice a year and inspect every single piece of equipment every Saturday. If anything fails the inspection, it is serviced right away or replaced / discarded. This insures you are diving with the best equipment on the island and probably in the Caribbean
• Safety First:
Although our staff is the most fun you can get, we are also very keen on safety. in fact, we put safety first in our business. Our safety officer has the responsibility to ensure that all safety related measures have been taken, all emergency equipment is up to date, clean and on working order.
• Clean, Dry Air:
We pay special attention to the quality of our air. We test our air and our filters with great regularity. Our compressor is also placed in a cool and well ventilated spot, this guarantees your dives to be healthier than anywhere else on the island. Bad air is simply, NOT DONE!
• Highly qualified staff:
No other shop on the Island of Sint Maarten can claim that the lowest qualification of their staff is PADI IDC Staff Instructor and every staff members excels in other area's outside of diving. In addition, the staff is multinational, friendly, incredibly patient and has exceptional social skills.
• Nitrox Available:
We are the only shop on this side of the island that has Nitrox readily available.
• We incorporate fun:
We are not just a "diving factory". A big thing at CDC is the fact that we think that our staff needs to have fun. Therefore we organise other fun activities like BBQ's and beach parties. We feel that if the staff feels great, our divers will too.

Web Info
Located conveniently at the heart of the Philipsburg tax free area, Caribbean Dive College occupies one of the premium spots on the island. Access to the best dive sites on the island is a matter of minutes, as our dive boat takes you out of the harbour and into the Caribbean Sea. Caribbean Dive College offers the complete range of PADI scuba diving courses, from beginner through to professional. As well as many specialities, including Wreck, Deep and Nitrox. Want to take your SCUBA education further?? Caribbean Dive College also offers courses by: Divers Alert Network, DSAT Technical Diving and Handicapped Scuba Association.
User reviews
There are no user reviews for this listing.