So how do you know that you have found a Luxury resort ?
– well it may look expensive and it was listed as a Luxury resort may not be enough. Trip Advisor can be of help but you have to read between the lines and really the user photos report a more truthy picture than the marketed airbrushed glossy magazine photographs do. Yes in fact do that step, it is an efficient way to guage if that star rating is accurate. Ignore the stars somewhat when looking at resorts is another key they are simply misleading.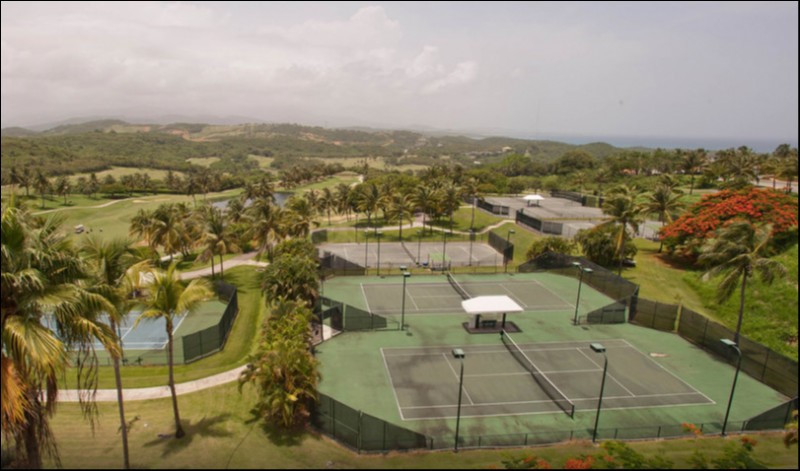 Resorts and their star ratings have that Curriculum Vitae thing going on. One way is to go with the top style magazines they will always have some hotels they have had a writer review. Otherwise how do you feel confidant enough to book what you are told is a luxury resort ? The best and always will be the best indicator is that of word of mouth from your colleagues and peers.
Luxury is a Grey Area !
There is not some magical threshold unfortunatlely and we probably like to think we are in a luxury place but the reality is that the very wealthy in seach of uber luxury will perhaps find their luxury comes to them in the form of renting out an island or secluded resort - this is a measure of luxury in the form of exclusivity. At the end fo the day a mattress can only get so good.
Indicators you can check yourself on-line:
The local environment
What is the stretch of beach like (or the environment if its not a beachside resort) – the best resorts don't set up next to residential dwellings nor do they like to be next to other resorts.
The level of detail

The devil is in the detail and detail costs. Only those hotels and resorts aspiring to Luxury must also strive to the ever higher standards that can be seen in detail. Looking for Infinity pools isn't enough as these are quite easy to fit harder to discern are details concerning layout, can you have a drink and a dip in the pool ? Can you do everything without walking very far or are golf carts required? This will show you exactly how far the planners went. Can you see the TV from in the bath and does it feel comfortable walking to the Spa from your room in your Robe. The quality of the networking wifi and charge points and audio visual detail will also go hand in hand with the level of luxury. Far too often wifi is a lobby only deal immediatley showing a lack of luxury.
The Caribbean Resorts
In the Caribbean there is no good standard as such (though star ratings exist) and so this allows the ambiguity. Those in the know will get the word of mouth but often that doesn't time well and you need to know yourself. Trip Advisor (READ BETWEEN THE LINES) or the Sunday Travel Section are reliable guides. Often it is not just the resort in the Caribbean that will make or break your enjoyable day getting to and from the airport are considerations. Thank goodness you can pick up a helicopter in St Lucia or 2 hours in a gruelling mini bus may await your lengthy flight. It is a beautful island sans doubt or 'tru dat'.
A European Standard
The following outlines some standard that most European hotels for example you get a hirdryer for 3 stars, see below. Compare a 5 star hotel and start to feel the auto relaxation kick in !
* Tourist 100 % of the rooms with shower/WC or bath tub/WC - Daily room cleaning - 100 % of the rooms with colour-TV together with remote control - Table and chair - Soap or body wash - Reception service - Facsimile at the reception - Publicly available telephone for guests - Extended breakfast - Beverage offer in the hotel - Deposit possibility
* S Superior Tourist The Superior flag is provided when the additional service and accommodation provisions are not sufficient for the next Hotelstar. The bathroom facilities are usually at the same level as for two stars hotels but built from cheaper materials. The cost for regular inspection by independent associations is waived as well.
** Standard In addition to the single star (*) hotels: - Breakfast buffet - Reading light next to the bed - Bath essence or shower gel - * Bath towels - Linen shelves - Offer of sanitary products (e.g. toothbrush, toothpaste, shaving kit) - Credit Cards
** S Superior Standard The Superior flag is provided when the additional service and accommodation provisions are not sufficient for the next Hotelstar. The Standard-Superior does usually offer the same service level as three star hotels but the interiors of the hotel are smaller and cheaper so that the three stars were not to be awarded by the inspection body. A two star superior does not require mystery guesting.
*** Comfort In addition to the standard star (**) hotels: - Reception opened 14 hours, accessible by phone 24 hours from inside and outside, bilingual staff (e.g. German/English) - Three piece suite at the reception, luggage service - Beverage offer in the room - Telephone in the room - Internet access in the room or in the public area - Heating facility in the bathroom, hair-dryer, cleansing tissue - Dressing mirror, place to put the luggage/suitcase - Sewing kit, shoe polish utensils, laundry and ironing service - Additional pillow and additional blanket on demand - Systematic complaint management system
***S Superior Comfort The Superior flag is provided when the additional service and accommodation provisions are not sufficient for the next Hotelstar. The accommodation facilities for a superior hotel need to be on a modern level and fully renovated which is checked regularly.
**** First Class In addition to the comfort star (***) hotels: - Reception opened 18 hours, accessible by phone 24 hours from inside and outside - Lobby with seats and beverage service - Breakfast buffet or breakfast menu card via room service - Minibar or 24 hours beverages via room service - Upholstered chair/couch with side table - Bath robe and slippers on demand - Cosmetic products (e.g. shower cap, nail file, cotton swabs), vanity mirror, tray of a large scale in the bathroom) - Internet access and internet terminal - "À la carte"-restaurant
****S First Class Superior The Superior flag is provided when the first class hotel has a proven high quality not only in the rooms. The superior hotels provide for additional facilities in the hotel like a sauna or a workout room. The quality is checked regularly by mystery guesting of an external inspection service.
***** Luxury In addition to the first class (****) hotels: - Reception opened 24 hours, multilingual staff - Doorman-service or valet parking - Concierge, page boy - Spacious reception hall with several seats and beverage service - Personalized greeting for each guest with fresh flowers or a present in the room - Minibar and food and beverage offer via room service during 24 hours - Personal care products in flacons - Internet-PC in the room - Safe in the room - Ironing service (return within 1 h), shoe polish service - Turndown service in the evening - Mystery guesting
*****S Superior Luxury The Luxury star hotels need to attain high expectations of an international guest service. The Superior Luxury star is only awarded with a system of intensive guest care.
Find yourself some luxury
This article has I hope given you an idea of what to question and search for in your Caribbean Resort at the very least. It's a strange subjective quality called luxury and you only really know it when you feel it. Nothing is missing every need is fulfilled or at the end of a telephone call.
A true evolution in luxury would for me be the arranging of events think experiences and outside not just the hotel or resort experience, outside experience tailored to me I am getting at.
In finishing off I present 5 luxury Caribbean Resorts that myself have been researched and tested using this methodology. I hope you like them and it sparks a plan for you to take a resort vacation in the Caribbean.
Luxury Caribbean Resort Number 4
Luxury Caribbean Resort Number 5