Sunset House
Hot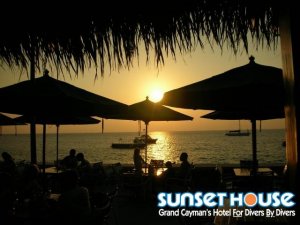 Dear Future Sunset House Guest!

Today is the Day! Scuba Diving in the Cayman Islands. You have long dreamed of diving in gin clear, warm water with colors so enticingly vivid that your eyes cannot believe what you are experiencing. Not a diver yet? Click Here!

Come to Sunset House today and experience now, what others have seen for the last 50 years. An underwater photographer's perfect dive. Shipwrecks, curious big eels, cuddly stingrays and a legendary mermaid await you just steps from your room!

Book today and receive a 50th Anniversary "Limited Edition" Gift, along with life long memories of your dream dive vacation. Take a Quick Tour of our beautiful resort!
User reviews
There are no user reviews for this listing.