Caribbean Fish Books and Apps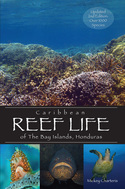 Do not miss the opportunity to make your diving 1000 times more interesting by learning about the Caribbean Reef System and fishes. Mickey has spent an incredible amount of his life so far under the Caribbean Sea and has studied the ecosystem we love. You won't find a better read on the subject.

FREE English/Españole iOS (iphone ipad) Identification guide app containing 5500+ images for 1600 species of Caribbean fishes.
Download here or search in iTunes for "Fishes Greater Caribbean"