Martinique is part of the Windward Isles aka Lesser Antilles. It has the Caribbean to its west and the Atlantic to the east. In the north of the island is a lush tropical forest and is perfect for Hiking Canyoning,horseriding and ATVing. The south is that picture postcard destination for beachgoers. Down here you can kitesurf scubadive, jet ski and kayak. A wide range of accommodations are available for all budget types on Martinique. Culturally Martinique has a rich cultural heritage. This can be seen in the many festivals you may be lucky enough to catch. A bunch of the dream team of French footballers have family ties here such as Michael Silvestre Sylvan Wiltord, Henri and Thuram. But personally I keep thinking of bond, James Bond and that furious car and boat chase !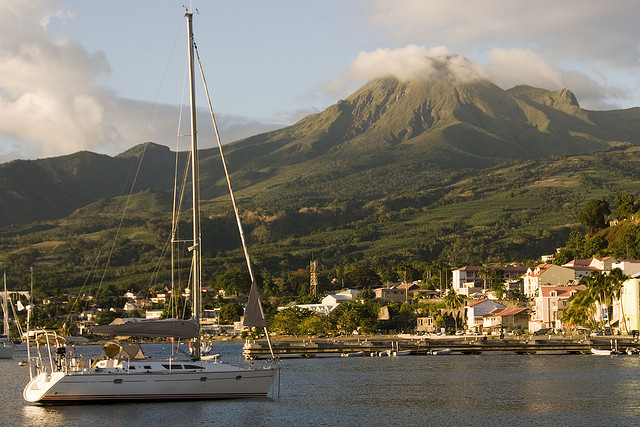 Add your Martinique resort or dive operation by contacting us.
Some Facts about Martinique
Size : approx 50 miles long by 24 miles wide.
Population : 400,000
Main City : Fort De France
Language : French (Offical language), Creole and English widely spoken.
Currency : Euro.
Diving :around 25 dive sites of Reef, Canyon and wrecks. The pick is the coral reef between St Piere and Le Pecheur three wreck at St Pierre and Les Canyons de Babodi which drop 150 ft 300 ft away from the shore !
If you have a dive shop or resort please add it to this website using the links on the right.