Barbados Diving Resorts and Island Information
Barbados Island
Welcome to the Island of Barbados. Did you know that a person living in Barbados is said to be Barbadian or Bajan. They tend for some reason to be good at churning out very fast sprinters such as Obadele Thompson.

The
Complete

Incomplete Barbados Island Guide

It is true that each island in the Caribbean is unique and there are some massive advantages to choosing this island (over other worldwide destinations for a sunny relaxing time) for many kinds of holiday vacation. Families find the bajan's hospitality towards children welcoming but couples can enjoy adult only resorts likewise. There is simply not enough time even in two weeks to see all of Barbados AND then you need just that resort time that gives you the relaxation you need. The really big draws to Barbados are numerous but generally speaking here a just a few :

The watersports capital of the caribbean (few have surfing none as good as here) As an alternative consider a surfcamp based holiday or a hybrid scuba surf vacation..

Its well rated overall for the quality of the resorts..

It has many fantastic beaches..

Its easy to get around using a bus (a barrier to budget travel otherwise)..

It has nightlife to suit all kinds of reveller (tip : don't just stay in the GAP), restaurants of course are all ranging from local bbq and snack shacks to high end top dining experiences..

It has a beautiful rugged east coast that has many nature options like hiking and botanical gardens at Bathsheba (spend half plus day walking around Bathsheba and the gardens) watching the surfers and large boulders that look ready to topple into the beach. This is the undeveloped side of Barbados..

Calm perfect seas typify the west coast where the higher end resorts (see Sandy Lane) are located in and around holetown. There are of course exceptions see the Crane..

The rougher seas of the south coast are fun and I enjoy battling around in them. This is a feature of most of the beaches of the south..

There are plantations, cigar factory and rum tour that form some other kinds of activity. You would need more than a day to get all of Bridgetown done fully but a half day can give you a great taste. The capital has some great photo opportunities and feels friendly. Its very walkable with water and suncream as a minimum..
Details

Written by

D Layson

Category: Barbados Island
Hits: 3344
Surfing is one of the most iconic sports of all time. Everyone knows this. What you might not have known, however, is that Barbados is quickly growing as one of the best destinations in the world to learn how to surf, and, if you want to talk about the best of the best, then we of course need to mention Zed's Surfing Adventures, located at Surfer's Point, in Inch Marlow, Christ Church.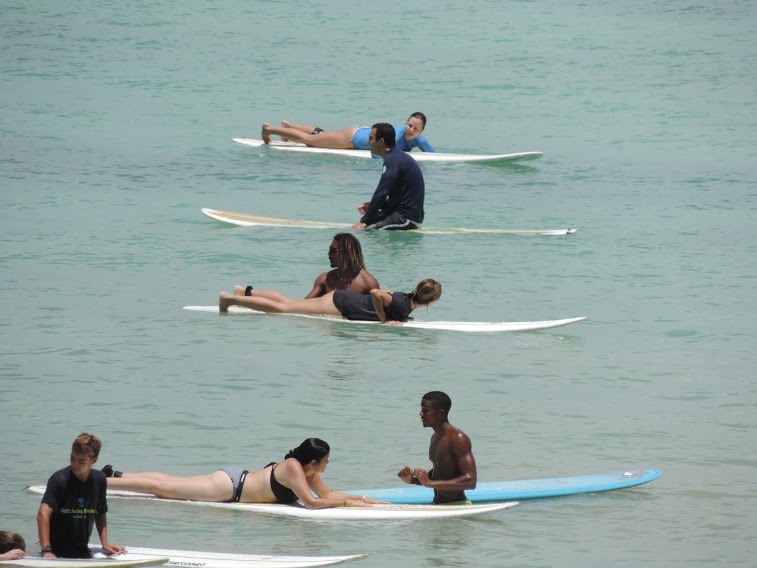 Details

Written by

Administrator

Category: Barbados Island
Hits: 7869
How to summarise Barbados?
The above is just a generalisation all sports from shooting clay pigeon to golf and horseriding and all inbetween with the exception of alpine pursuits can be found here. But this is a scuba diving website and we want to get into the detail of that for you. Where you need to start to look to stay and of course dive - things like maybe getting you into underwater videography. So for that please click here for our Barbados Scuba Diving Guide.
---
Related Barbados travel sites you might like.
Explore the hotels in Barbados all in one compared click

http://visitbarbados.co.uk

Overheard:

"Barbados my favourite holiday destination. I go nearly every year. Love it there" - ex England International Wayne Rooney. Compliments indeed.
Details

Written by

Barbados Bling

Category: Barbados Island
Hits: 4428
Scuba Diving in Barbados has a number of wrecks most notable in 120 ft or 40m of water sits the stavronikita (or stav for short) which was sunk in 1978 on purpose to form an artificial barrier reef.
Note : The east coast for most of the year cannot be dived as it becomes somewhat a surfers paradise due to the Atlantic swells.
There is an excellent mixture of diving in Barbados from patch reefs sandy areas to barrier reefs. This suits all abilities and of course this is a great place to try scuba diving with the PADI discover scuba diver tour or go for the certification course which is the first rung on the ladder (Open Water Scuba Diver PADI) and allows you to go fun diving in future for a fee of average 50USD in the Caribbean per dive..
Tip: Ask the shop about converting your Discover course to the open water ourse if you like it and save some money for 'the Gap'.
Back to the "Stav" ! She is an advanced dive and you might like me want to dive it twice. Its less than a half mile from the shore and is undoubtedly the highlight of scubadiving in Barbados and indeed is a premiere world class dive site. It is safe to say that it is one of the premiere scuba diving sites in fact in the Caribbean. If you are a beginner or less sure or didn't dive for a while fear not as there are shallow water wrecks that you may be lucky to dive as part of your Open water certification.
Step 1 : Choose from a dive shop based in Carlise bay area is our advice. Barbados blue is a great outfit and I recommend them. (We may just have done step one for you) You might like to consider ecodivers too. They came recommended to me (they let you have a long but still SAFE dive) and I wanted to try them out but it was a timing thing..
Step 2 : Find a resort that the dive shop will be able to do a free pickup from – so email the dive shops early or better still have a skype chat with them – or message them on this site. Or hell talk to me its what I love to do and why I created this website. I love putting people on the right track for their starting out in scuba. Its one of those things in life I wish I had discovered sooner.
Step 3 : Work out with the shop what you want to do based on your stay. Note that you should plan diving at the start of your holiday as flying after diving is a no no ! 18 hours is a safe time that you need between surfacing and taking off.
Step 4 : Ok after you have booked the big things like flight and resort then you might like to examine the potential for doing more diving courses depending on where you are in your dive carreer.
I think that's the basic steps outlined for you – but check up on what you need to do to take your underwater photos EVEN BEGINNERS ! Yes you can finally get some amazing envy pics for facebook or is it braggbook ?
So for the dive sites I hope to get more info as I go and I may need your help with some of that. But the Carlisle Bay (in the South West) is good for beginners and is the main starting point. The west has numerous dive sites too and suits anyone staying around the west. Just to stay its not as lively as the South and many will see that as a benefit.

Please let us know how your Barbados Diving went by joining our Caribbean Diving community and then it becomes a hunt to slowly dive your way around. Its not a bad bad thing.
Details

Written by

Barbados Balmy

Category: Barbados Island
Hits: 4943
Beaches - you are never far from a great beach and this includes the capital Bridgetown. Carlisle bay is the closest best beach which is also chosen by the cruise ships. It's a fun busy beach experience if that is you. The scuba dive operations are centered around here too.
Crane Beach and Resort - A very nice lunch at the cliff top and TOP resort allows you to recharge after having fun in the waves at Crane Beach.
Fish Friday - An evening of fun and food dancing and drinking out in the open - read this Oistins blog post to learn more.

Cave - the Harrisons Cave system is a worth point of interest if this is your thing. If you got a bit too much sun it might be a good tip.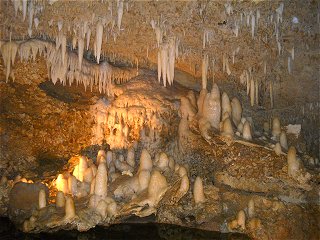 http://www.barbados.org/hcave.htm#.VCco7il4HZc

Surfing - check out Zed's Surfing Adventures in Inch Marlow and Surfers Point.

Scuba Diving - Please see the Barbados Scuba Diving Section.
Nightlife Mojos - Akra Beach area and St Lawrence Gap.
If you're wanting to escape the cruise ship for a bit then I would recommend walking into Bridgetown - take your time visiting such curiosities as art shops and the cigar factory which is close by to the ship : walking towards town from the port with the sea on your right look left and you will see a nice manicured set of shops
In here you will find some expert cigar makers who are happy to answer your questions and plenty of shopping opportunities. Keep going into Bridgetown and if you took your swimmers and snorkle set enjoy the later part of your stay on the beach. Many head for the beach bar aptly named the Boat Yard (formerly House) that does a whole package of all the things you need.