oceans 2 resort dover beach
Hot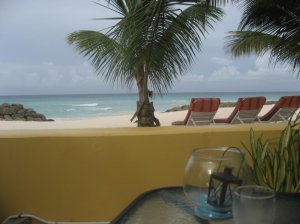 Located at one end of st lawrence gap this means you have some decent locations nearby.
User reviews
I really couldn't fault the resort as such a few pointers that wouldn't spoil your stay anyway..
There are a few rocks that can hurt toes if like me (you are an idiot mostly and charge around ) on the right hand side entry (the beach entry is split). You may like the GAP but for me its not the best part of Barbados, this resort is pretty much at one end of the St Lawrence Gap. I didn't have frosted windows or blinds in the shower or bathroom - thats more an issue for other people though ;) having to see me naked.
The service throughout was excellent, and throughout the furniture was comfortable. The caribbean is becoming left behind in terms of grandeur at times but here you may feel this is quite a compact comfortable stay.
I didn't find the watersports easy to get into the weather was not on my side for the hobby cats. And yet there was not enough waves for surfing here.
Was this review helpful to you?
calvin
A good medium to luxury feeling option
note: I never give 10's ! I marked the location down a bit since I am not a massive fan of the gap ! And the hasslers do take no for an answer but hey do spoil a single males (my perspective) experience somewhat. Th elocation as far as Barbados is concerned is great for anything in the south. It has a very nice house beach but is somewhat let down by the rocks forcing you to enter left and right - its really no bother tbh. Its lovely water and is a lot of fun. I didnt feel that I spent enough time enjoying the resorts facilities and water sports as I went out exploring the island.
The room was a real plus point - great spacious clean and modern. I didn't get a full ocean facing one but me being me probably didnt pay for one either. There is a swim up bar and the pools are big enough to dip in but can get a bit busy if the resort is busy. The service was excellent. i cant comment on the food as I found it a bit pricey for me but the menu looked good. The Gap in general to eat in is pricey. Even resorts like the crance looked to have a cheaper menu.
I would recommend this resort to stay in for a week. A bit more than that and the general space might make you feel a little cramped. 10 days would be fine if you get out and around like you should in Barbados.
Was this review helpful to you?