The Caribbean is one of the most popular destinations in the world, with its profusion of attractions, toasty climate and ravishing landscape of beach and mountain.
Vibrant culture and mouth-watering cuisine only embellish what is already stellar. But before you embark on your Caribbean holidays, it's worth making a shortlist of what activities will most interest you.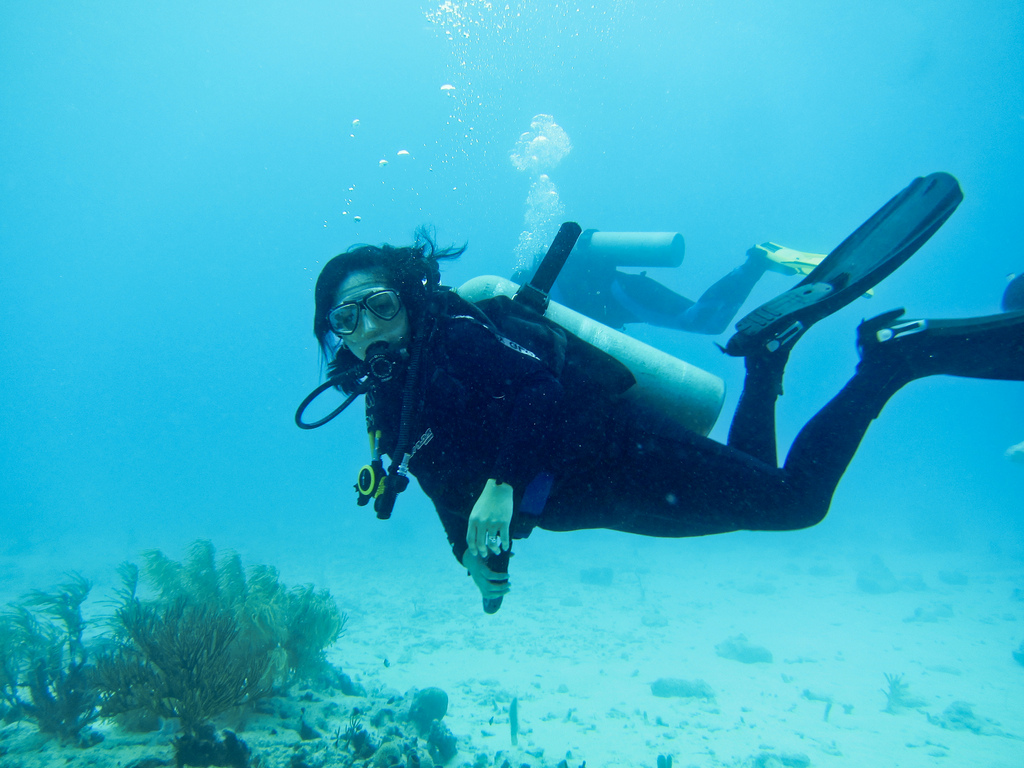 A girl scuba diving in the Caribbean - source 2011-04-16 - Aruba: Scuba Diving at Renaissance Airplane & Harbour Reef/Pilot Boat
..After all, from bobsleighing to rainforest hikes, the options are endless.
Ocho Rios Bobsled by Chris Short, shared under a Creative Commons Licence
Funkin' for Jamaica
For cultural immersion to the slow ember of a reggae soundtrack, no music lover should miss out on a trip through the brightly colored gates of the Bob Marley museum in Kingston, Jamaica.
Once you've learned about the life of a legend, head for the bobsled track at Ocho Rios to scud down the mountain in tribute to the Jamaican Olympic bobsled team. Finish your day with a mouth-blasting helping of jerk chicken at Scotchie's in Montego Bay for an iconic Jamaican experience.
Hike through the Clouds in Puerto Rico
Puerto Rico's dazzling rainforest is often referred to as a 'cloud forest' for its position, high in the El Yunque Mountains, which shrouds it in misting humidity.
Yokahu Tower in El Yunque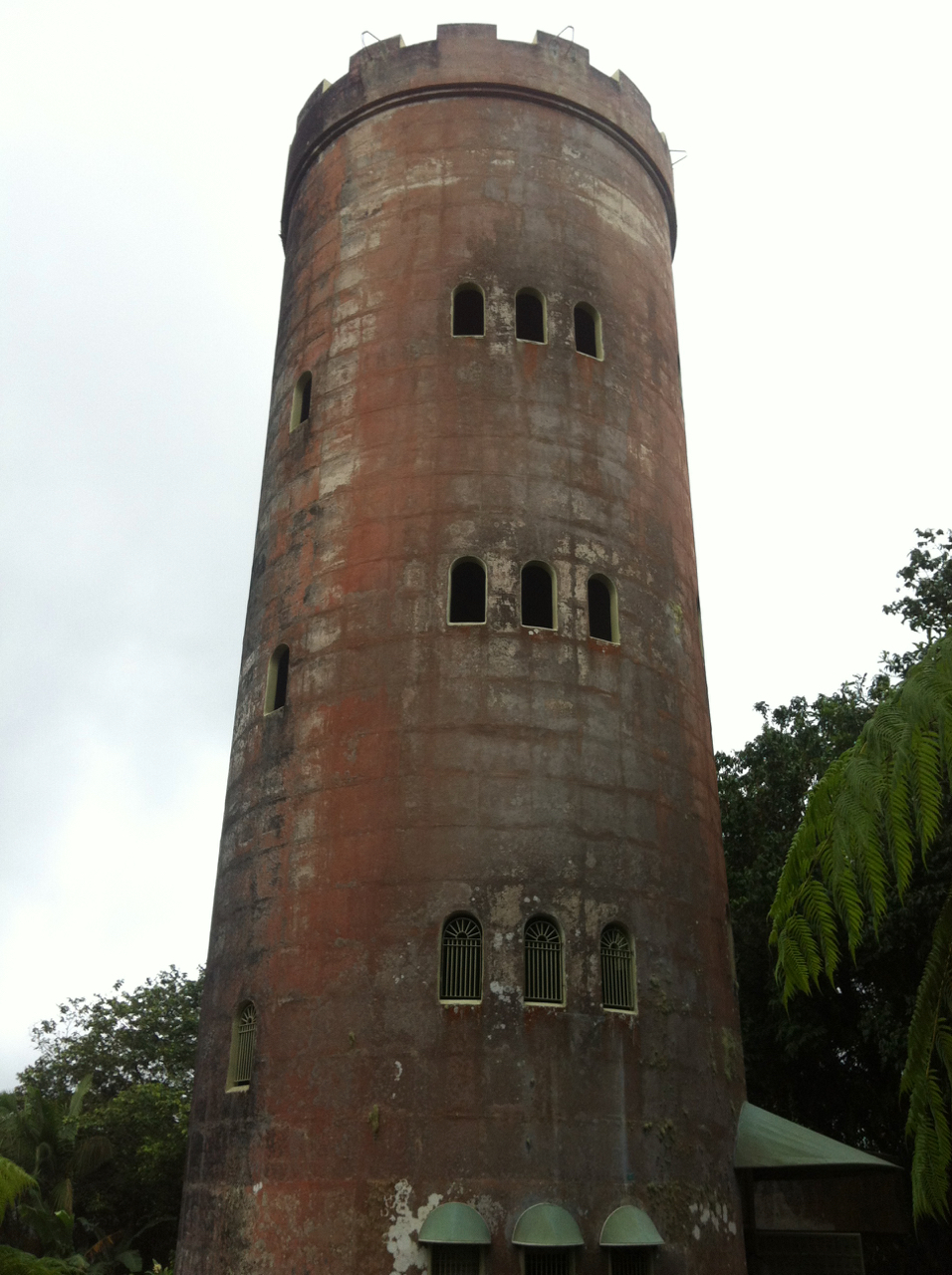 Visitors to the area can sleep in a B&B or forest villa, and spend days exploring the unique flora and fauna which can be found in this rich ecological setting, including insects, frogs, and rare birds. Visit our Puerto Rico Blog Section
Get beachy in Barbados
In a place of superlative sands, Accra Beach (also known as Rockley) is, perhaps, the prettiest beach of all the Caribbean islands. This gentle, wave-lashed arc of white on the south coast makes a fine base for water sports, lounging and shopping alike, with stalls selling local handicrafts to a backdrop of wave-lifted windsurfs.
Family fun in Punta Cana
This idyllic resort on the eastern coast of the Dominican Republic offers something for every age, from thrilling water parks and zip lines to majestic swathes of soft sand and world-class golf courses. Escape the developed areas, of which there are many, to the Indigenous Eyes Ecological Park, where visitors can splash around in the pure waters of a hidden forest lagoon.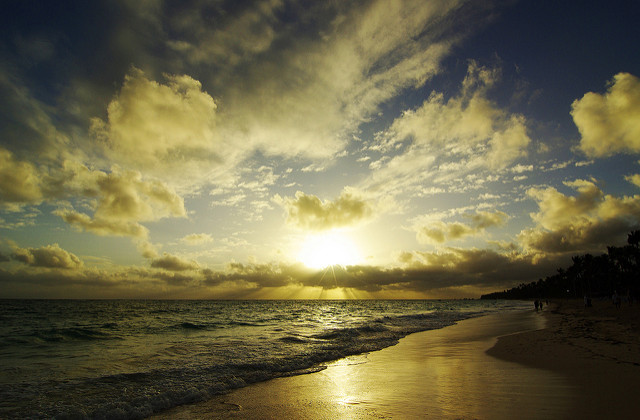 Punta Cana sunrise by Don Kittle, shared under a Creative Commons Licence
Say 'hey' to the rays in Grand Cayman
Swim with these majestic creatures in this unique Grand Cayman attraction. Immerse yourself in crystal clear water as gentle stingrays glide over to be petted. Then, don your snorkel and swim out over the neon reefs, or just take in the underwater scenes from the comfort of a drifting glass bottomed boat.
Go island hopping off the Cuban coast
Havana, the capital city of Cuba, often steals the show when it comes to Cuba, but for an extra taste of island life you should venture up towards the north of the island and explore archipelagos like Jardines del Rey. Cayo Santa María, Cayo Coco, Cayo Guillermo and other islands have the pleasure of comprising this archipelago. Travelling around these islands, located off Cuba's north coast, will introduce you to beautiful lagoons and forests, and you may even some of the cute little Caribbean flamingos.