It can be hard to organise a days fishing in Antigua when you are already there AND pay a reasonable amount. The difficulty arrises because there needs to be a matching group of fishermen from different resorts on holiday at the same time as you. Thankfully a website handily named has this as one of its goals and in the event there are not enough people you can find the list of boats for hire (tackle included + beer) so recommended is a look at Antigua Fish (no longer active).
Here is a great blog post on what you can achieve with a half days fishing in Antigua.
Some photos related to fishing in Antigua.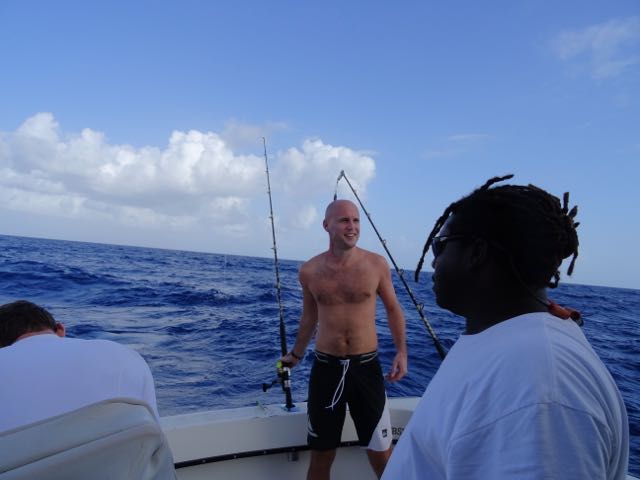 The bow of Derek's boat the Obsession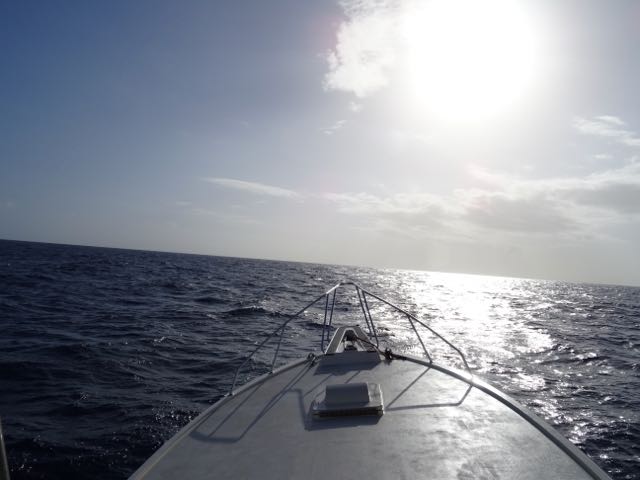 Catch goes in the cooler- nothing is wasted circle of life kind of thing.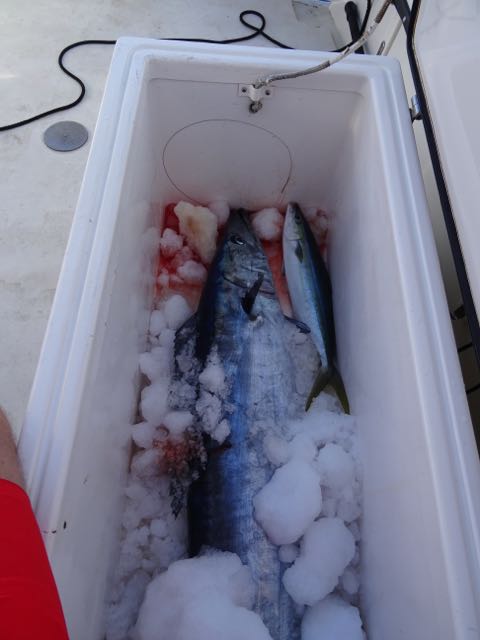 The trolling outriggers - learn more about trolling from this article on trolling.