2 minutes reading time
(489 words)
Barbados Fish Fry : The Oistins You Might Not Have Heard About
Chances are, if you're visiting Barbados, one of the locals will recommend the Oistins Fish Fry to you. Located in, of course, Oistins, in the parish of Christ Church, is a quaint little fish market coupled with a multitude of food service stalls, all serving you the freshest fish this side of the equator. The fish varies anywhere from Tuna and Marlin, to Swordfish and Barracuda. There is, from what I've come to discover, a lesser known type of fish in the northern regions, such as America and the UK, which the locals refer to as 'Dolphin'. Rest assured, this is not the mammalian kind, but rather a tropical fish known as Mahi Mahi.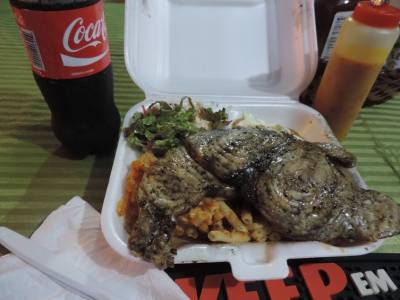 Ok, so you're on your way to Oistins by now and you're wondering, "Where do we eat?"
If you've tried asking anyone where to go, I'm willing to bet my last dollar that they told you to go to Uncle George. Which, no doubt, is quality fish and a tartar sauce you're going to be tempted to dip even your chips and salad in. However, rather than go to Uncle George's and stand in a line longer than a department store's on Black Friday. You'll be delighted to know a little known fact that the food is actually good everywhere. Well, I myself haven't been to every stall, so perhaps take what I just said with a grain of salt, but what I'm trying to say is that my experience in Oistins, with regard to food, has been generally good whether I eat at George's or not.
This particular night, prior to this post, I ate at Sea Water Front and enjoyed the Marlin. For $25 BBD, about $12.50 US, I received two sizeable (In my opinion) steaks of fish, macaroni pie with salad, and coleslaw and if you're looking for a strong drink or two then this particular stall serves anywhere from Absolut to Johnnie Walker, sold by the bottle in varying sizes, but it should be said that a majority of the stalls do the same.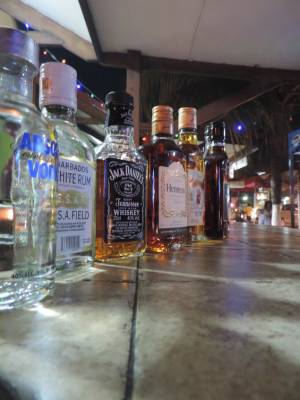 Another less talked about fact regarding the Fish Fry, is that on the beach side there are a number of stalls selling souvenirs, jewellery, clothing… etc. One gentleman I met was selling jewellery hand carved from coconut shells, with a surprisingly smooth finish and glossy look to them. Hand carved ornaments and trinkets like these are not uncommon and are available in a variety of shapes and sizes. The clothing you will find can include, hand crafted leather belts and shoes, Bob Marley and general Caribbean themed T-Shirts, and a variety of Tams, some of them with dreadlocks included.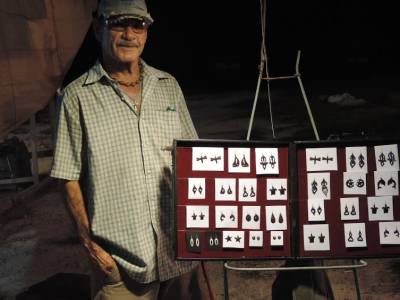 I hope this post proved useful, and next time, if you're in the area, remember, variety is the spice of life and though Uncle George is certainly good at what he does. You might find that the food is the same on all sides of the table.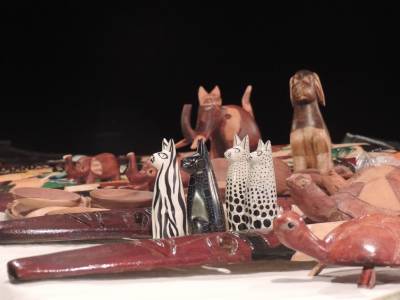 Related Posts
Comments
1
This is a must do attraction for Barbados - the food dancing to a massive variety of music and above all the people watching. This is something you can bring the family to and later gets fun enough for the party person inside.
This is a must do attraction for Barbados - the food dancing to a massive variety of music and above all the people watching. This is something you can bring the family to and later gets fun enough for the party person inside.:D
By accepting you will be accessing a service provided by a third-party external to https://www.caribbean-diving.com/