The Dominican Republic has become a huge hit with tourists from all around the world over the years. This is a beautiful destination bathed in tropical sunshine, boasting pristine beaches, azure waters, and a host of attractions to suit everyone. Home to the oldest city in the Americas, Santo Domingo, which was discovered by the brother of Christopher Columbus, the Dominican Republic is also bursting with history and culture.
The diverse range of attractions, activities, cities and destinations that can be found within the Dominican Republic make this the perfect place for people from all walks of life and with all sorts of interests. You will find a variety of fascinating destinations to visit within this area, each of which offers its own unique charm, character and attractions.
Some of the fascinating places to visit within the Dominican Republic
Whilst there are many, many different areas that you can enjoy visiting when you visit the Caribbean jewel that is the Dominican Republic, here is a selection of some of the wonderful areas that this destination has to offer:
Santo Domingo: The oldest city in the Americas and the capital of the Dominican Republic, Santo Domingo is a fascinating place that is ideal for culture vultures and those who want to delve into the past and explore the history of this area. Discovered by Bartolome Colombus in 1496, this city has some wonderful places of interest to explore, such as the Colonial Zone, or Zona Colonial, where you will find plenty of opportunities to delve into the past. You can also take guided tours in this city to make the most of your time here, take in the natural beauty and wildlife in places such as at Jardin Botanico Nacional, or enjoy a little shopping at Mercado Modelo.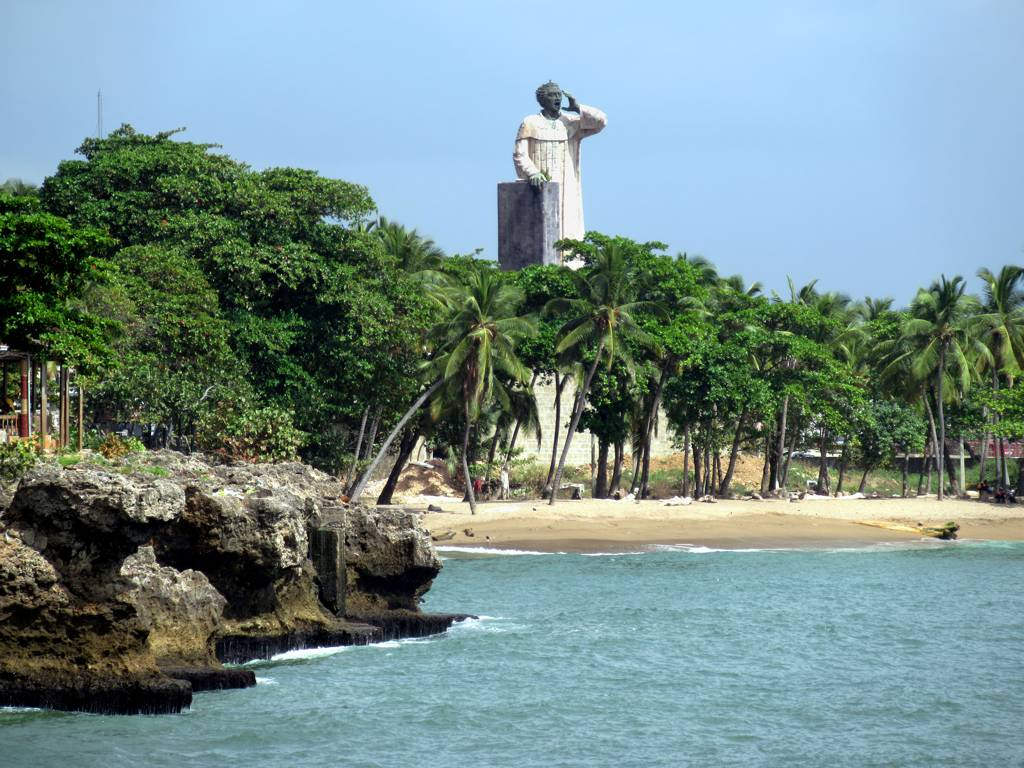 Punta Cana: This area is the ultimate place to come if your aim is to take it easy, chill out and enjoy a little slice of paradise for a week or two. In Punta Cana you will find gorgeous beaches with turquoise waters and fabulous tropical surroundings. You will feel as though you have stepped into a picture from a vacation brochure when you come to this area, making it the perfect place to come when you want to forget about the trials and tribulations of everyday life. In addition to the natural beauty and gorgeous beaches that can be found here, you will also be able to enjoy recreational activities such as horse riding and water activities.
Boca Chica: Situated within easy reach of the capital city of Santo Domingo, Boca Chica is a small and fascinating town that is perfect for the ultimate in relaxation. Most of the people who come to this particular area come for the pristine beach, water activities, and the chance to relax away from the hustle and bustle of the capital. However, Boca Chica's location means that you can enjoy chilling out and relaxing but when you want to enjoy activity and action you can simply head to Santo Domingo, where you will find plenty to keep you occupied.
Puerto Plata: A vacation in Puerto Plata is a vacation where you can enjoy the perfect balance of relaxation in the sun and stunning surroundings coupled with the chance to enjoy a variety of exciting and fun-filled activities for those days when you feel like getting out and about. When you're not soaking up the golden rays and topping up your tan on the pristine sands or by the pool, you can enjoy activities such as horseback riding at Rancho Lorilar, taking in the marine life at Ocean World Adventure Park, doing a little hiking at Damajacqua Cascades or enjoying the thrill of go karting at Fun City!
Samana: Samana is a stunning destination that was once described as "the fairest land on the face of the earth" by Christopher Columbus himself. Adorned with powder white beaches, sparkling streams, azure ocean waters and lush greenery, this is the perfect place for those that love the great outdoors and want to soak up the sunshine amidst stunning surroundings. There is plenty to explore in this area too, so you can look forward to an exciting itinerary to follow during the times when you can drag yourself away from the beach! From horse riding and hiking to whale watching and historical attractions, there is something for everyone in Samana.
Casa de Campo: The diverse landscapes and chilled out ambiance of Casa de Campo in the Dominican Republic attract a lot of visitors, who come here to relax, enjoy the natural beauty, admire the breathtaking scenery and kick back on the fabulous beaches. Whether you are coming to the Dominican Republic to enjoy some Caribbean sunshine and top up your tan or whether you want to spend your time exploring, you will not be disappointed when you visit this area. A huge variety of outdoor recreational activities can be enjoyed here along with a variety of historical and cultural attractions such as the Regional Museum of Archaeology.
La Romana: La Romana is an area in the Dominican Republic that has something for everyone to enjoy. From stunning beaches and excellent golfing facilities to family attractions and historical places of interest, you will find something to suit everyone in and around La Romana. Spend time exploring the caves with a trip to Cueva de las Maravillas, experience the thrill of off road vehicle trails at Crazy Wheels or explore the history of the area at the Regional Museum of Archaeology . And after a hard day of exploration and adventure you can enjoy relaxing by the pool, dining at one of the wide range of eateries in the area, or heading out to enjoy some of the local nightlife.
This is just a handful of the wonderful places you can visit when you head to the Dominican Republic. This is a place where you can enjoy a combination of fabulous tropical weather, stunning natural beauty, exciting adventure, exhilarating activities, diverse culture and fascinating history, making it the perfect vacation destination.