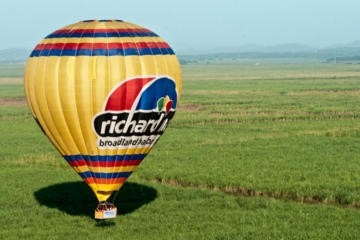 Baloon Tours Caribbean
The Caribbean Islands are amazing places and they are worth exploring from all angles. Floating over picturesque Caribbean islands offers an amazing perspective.
If you are looking for a unique, special experience for your next holiday, why not try a ride in a hot air balloon. Whether a fan of photography, nature, architecture or adventure, hot air balloon flights have lots to offer. Imagine passing over ancient ruins, tranquil jungles, or beautiful beaches, seeing an entire island from the sky.

If you don't feel like taking to the skies for balloon rides, consider visiting during the Caribbean Hot Air Balloon Festival, which takes place each year on Antigua during the last week of November and the first week of December. This festival is amazing to watch, even from the ground, as you see hundreds of brightly coloured balloons flying by, filling the sky with a rainbow of colours.