For Cruise Ship Tours See Here
Take a canopy tour from the port of St Johns and have a grand antigua adventure click here for this canopy tour on best antigua. You will get expert guides and full safety equipment and get schooled in its simple use. Ropes and treetop walks await you and a series of interconnected ziplines make sure this is the high fun tour for the family. With a departure from St Johns that is listed on the voucher it is convenient for you. This is about 67 USD at last check. It departs at 9am and is designed with most people in mind. People with back problems are not to take this tour along with pregnant women.
Snorkelling Tours
Enjoy a cruise to Antigua's best reef Cades reef where you will view some of the prettiest fish in the world and the wonderful coral. There isn't much snorkling from the shore in Antigua so taking a boat to get to the reef is best.
Antigua Market
Saturday Market in Antigua's capital St John where locals come to sell their items. St Johns is a nice Caribbean town if ever there is one to enjoy on its own merit.
The Museum
Museum of Antigua & Barbuda, at Market and Long streets (tel. 268/462-1469) open Monday through Friday from 8:30am to 4pm and on Saturday from 10am to 2pm. The entrance fee is $3 for adults; students and children 11 and under enter free.St. John's Cathedral, the Anglican church between Long and Newgate streets at Church Lane (tel. 268/462-4686)
English Harbour
Nelson's Dockyard National Park (tel. 268/460-1379 or 268/481-5022) featuring a Georgian naval dockyard once used by Lord Admiral Nelson. This park demonstrates the might of the British Navy in Georgian times. Providing shelter during the eastern Caribbean hurricanes from 1672. The museum recreates a time in the past of pirates and naval history. The park is a pleasant stroll and has some cactus,mangroves of varying species, sandy beaches, tropical vegetation. It is baby friendly and has decent facilities. If you don't really have an interest in this kind of thing you may find some interesting gossip on Lord Nelsons affair in the Museum or failing that go buy a toy steel drum from the shop !
For more info see Best Antigua Info
The Museum in English Harbour.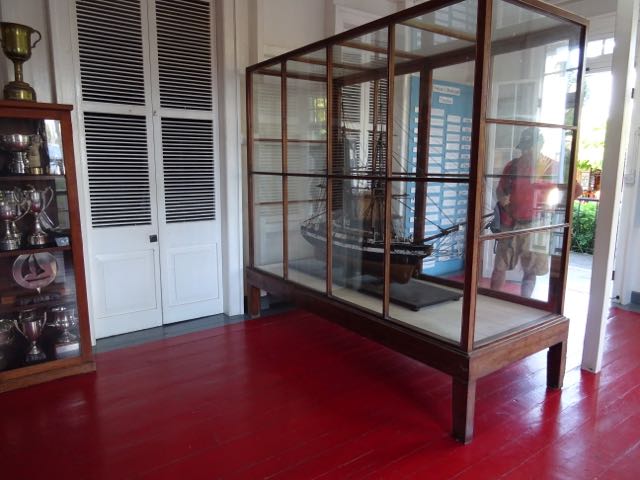 Anchor in English Harbour.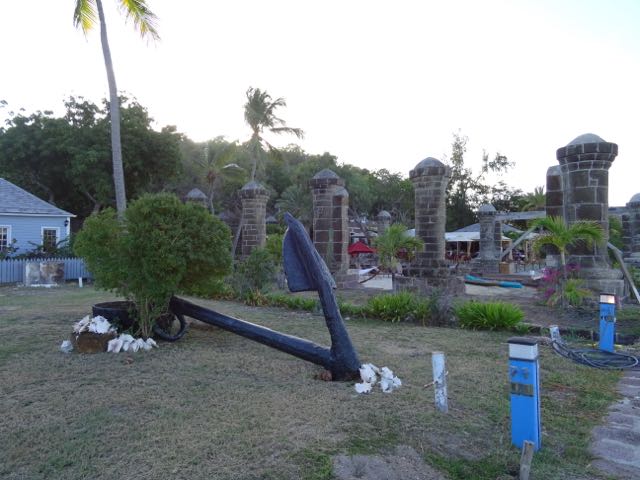 Capstan for moving the old big riggers English Harbour.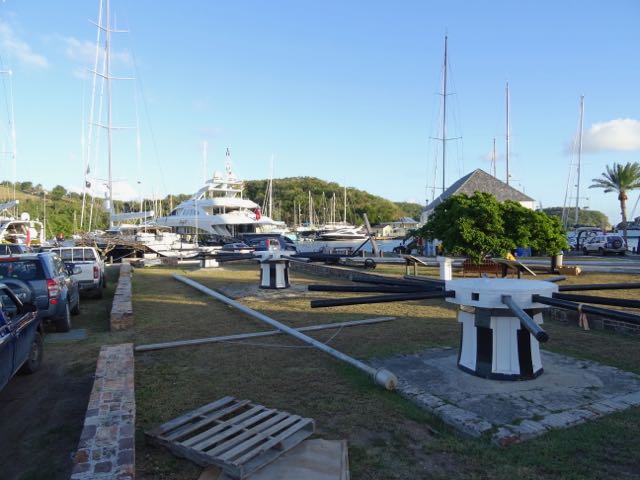 Pretty much everyone comes to Antigua and tries to get this shot - English harbour in the background.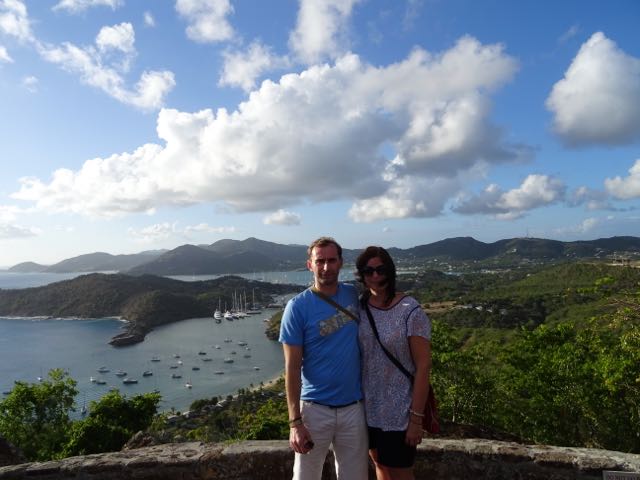 Shirley Heights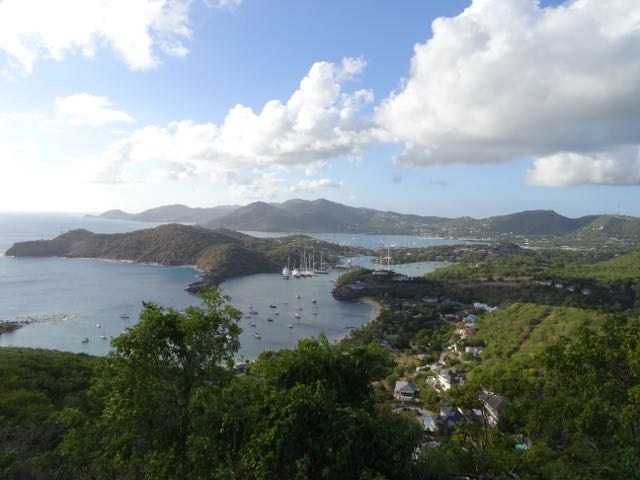 Best done on a Sunday afternoon into evening when it is the main tourist attraction on the island that day. Featuring a good view across in the day to Guadeloupe and Montserrat and in the evening it is perched high above English Harbour and the lights from the yachts. Steel band music plays while you can get something to eat. This wont necessarily be a cheap jaunt if your located far away because of the transport costs so you might look to do it as part of an organised tour in this case. Check out this page which says it is for transfers but you can get Shirley Heights transport booked for your party here. Sunday is not the only day Thursday is also on offer but the main day is Sunday.

Indian Town is one of Antigua's national parks, on the island's northeastern point. Over the centuries, Atlantic breakers have lashed the rocks and carved a natural bridge known as Devil's Bridge. This is unspoilt and you would benefit from the fresh air you get looking out to the ocean. There is not much else to do , so you might consider bringing a picnic lunch. Some vendors work from here trying to get a few sales but it wasn't spoiling the vibe.
Hiking and Exploring.
For information and some super detail on Antigua Hiking click here if you want even more read Frommers Antigua Guide