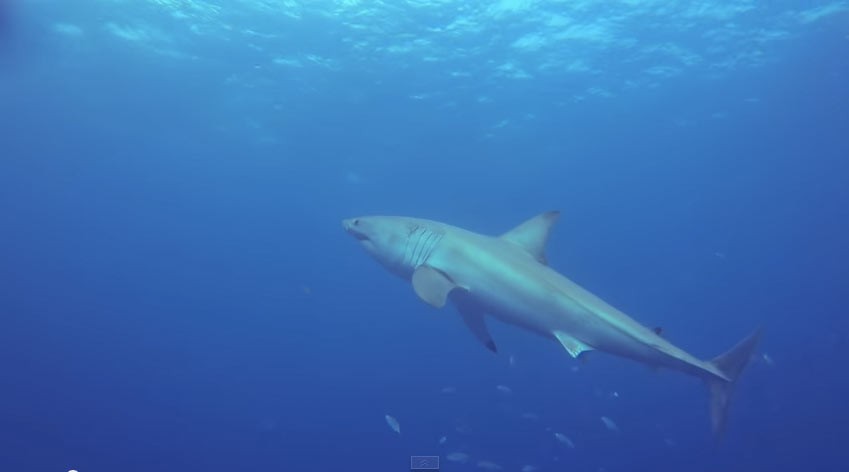 What an amazing bit of luck, I didn't think you would likely spot a Great White shark off the coast of Florida Key Largo of all places. I have seen a big shark on a pathetic little booze cruise and estimated it was a Nurse shark from memory - but that is nothing compared to this mother of a fish. Posted in 2013 it goes to show that even amazing encounters can escape you. The video could use some time elapsed since start play links being placed as the video is quite long.
Good footage and hope that people share more like this with us.
Here is the video to enjoy..