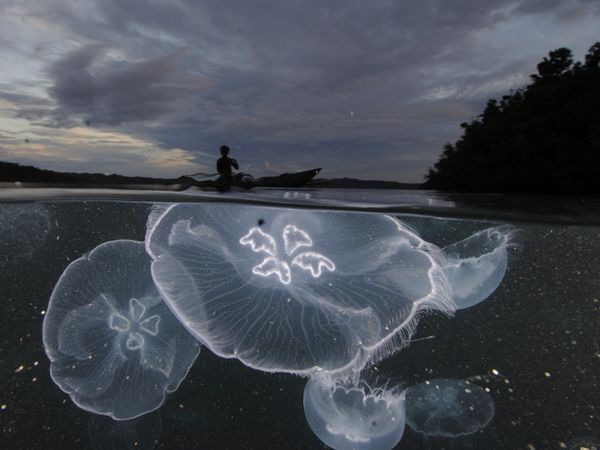 Location : North West Antigua, Dickenson Bay.
A potential chapter from Tales in the Tropics.. Image thanks to Ocean National Geographic
It was an amazingly calm day so much so that there was no sail fun to be had. So a Kayak it was then, fuelled by some baileys on ice and a massive all inclusive buffet feed I was ready to go. In need of some exercise I decided to head along towards the right and a trail I had done before - it was so calm maybe I should choose another course. Maybe I could get to Millers bar if I turned left instead.I decided to start off left and see where the fatigue set in. Amazingly I had a super energy day. Maybe the biorhythms were good in the physical we had a session playing tennis earlier in the extreme heat. The small islet off diagonal has been teasing me for a long time and it was still so very calm.
"I had visions of them sticking on the paddle and as I brought the paddle up they would wander down and attack me to death"
I felt good and went to see how I could get there. It felt I was further out than I was since there was a large tanker refuelling the island at the offshore tanks. The first thing I noticed was how clear it was a spectacular visibility. And then I kept seeing very small surface disturbances. In no time at all I crossed a very real line into a thick shoal (swarm) of moon jellyfish, the classic shaped ones purple trim and mauve clear see through amazingly pretty and scary in the sting kind. I was not sure if they were so dangerous to the sting. But what was concerning me was if I was to get stung this far out I could start to get in some trouble, the jetskis were now behind me but I am sure it would have been ok.