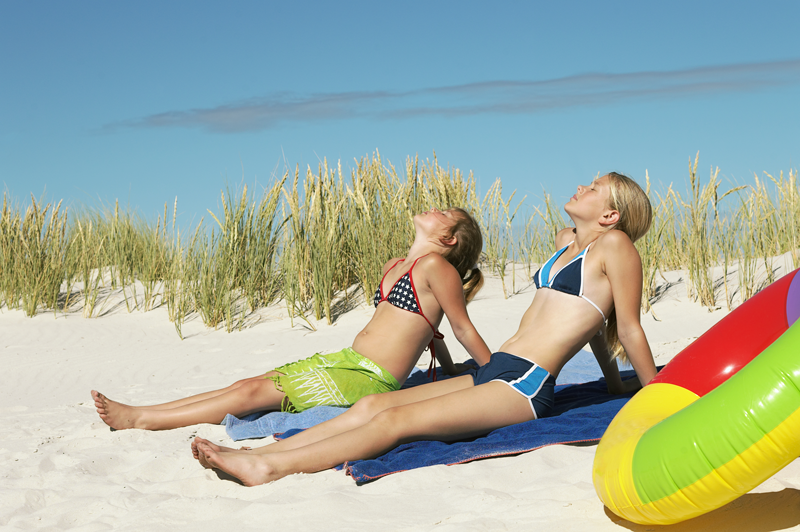 Backpacking might be exotic, but it isn't always easy. There are long bus journeys in sweaty, cramped conditions, hostel bathrooms that really aren't as clean as promised and dark nights in the middle of nowhere with little to do. It's a good life, but it's a tough one.
When your home is on your back and your bed is wherever you can find it, unexpected things tend to happen. A bout of food poisoning or a nasty cut, even a bad hangover, can turn into a major situation if you haven't got the tools to deal with it. If you are currently backpacking or you plan to be backpacking soon – it is absolutely vital that you take certain items with you.
Here are a just few of the most important items on a responsible backpacker's checklist. If they're not on yours – add them.
Money Belt
No, it's not a bum bag. Yes, it is unfashionable. Nevertheless, it's a necessity. When travelling, it's vital that you do not carry all of your valuables in one bag or pocket. If you are targeted by a pickpocket, it is highly unlikely that he or she will have time to check more than one of your pockets. The theft or loss of any valuable item can be frustrating, but the loss of them all can be devastating. Carry money in a securely fastened belt that hangs close to the body. If it makes you feel safer, wear it under your shirt or jacket. Always separate your money and your passport. It can also be a good idea to carry a small amount of emergency cash in a separate bag or pocket. Avoid accessing this money in public – you never who's watching.
Documents
Always, always carry a photocopy of your passport and your travel insurance documents. If you need emergency consular help – you will need to be able to prove who you are. Backpacking specialists Travelindependent.com suggest that you email copies to yourself and to family members and friends who can help you out if necessary. Remember – passport theft is a very lucrative business. You don't have to worry about it, you just have to be prepared for it if it happens.
Torch
Even if you're not quite camping in the woods like a wild man, you're going to need a high quality torch. Many hostels are badly lit and can be dangerous to traverse in the dark. The last thing you want on your travels is a broken ankle, so do take care when roaming at night. A torch is also invaluable for reading on overnight trains.
Sunscreen
You will be able to find sunscreen in foreign shops, but it will be expensive and it might not be suitable for your skin type. AOL journalist Catherine Bodry, points out that places like Thailand and Indonesia sell sunscreen containing skin whitening agents. So do take care when buying overseas. Three or four bottles can easily last a year or more if used correctly. Remember - that exotic all over tan might look good now, but wait until you reach 60 and your sunscreen deprived skin resembles an overwrought prune. In other words, it's not worth it. Always use sunscreen.
Swiss Army Knife
There is no more valuable backpacking tool than the Swiss Army knife, says PackEU.com. Even if you're prone to a bit of a scoff at such things – pack it anyway. There are a thousand and one situations which might require the use of a tiny knife, a tiny corkscrew or a tiny screwdriver.
Padlocks
Small padlocks can be bought for next to nothing at most home and hardware stores. They're not unbreakable and they're not super strong, but they are a good deterrent. The vast majority of thieves are opportunistic – they might have seen you walking in and out of your hostel room with a laptop and decide to sneak in and steal it. They will think twice if it's padlocked to a heavy table or chair.
Contraceptive Protection
This tends to be left off most backpacker's lists – perhaps they don't want their parents to know what their plans might be. It's a shame, because it's undoubtedly one of the important items a backpacker must consider. For both men and women, contraceptive protection must be planned for. Whether that means organising with your doctor or simply stuffing a secret pocket in your suitcase with condoms, is up to you. Travelling safe can mean lots of different things – this included.