The Best of the Caribbean
My selections for inspiring the vacations you crave.
3 minutes reading time
(673 words)
Short time in San Juan Puerto Rico – What should I do ?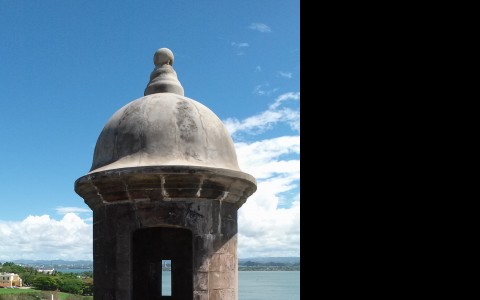 Go visit and stay in Viejo San Juan (VSJ).
as there are more options of things to do (dine and discover) and you probably won't miss the Condado beach in all honesty unless you want that.
This mini article is also applicable to you if you are staying longer and want to learn about El Morro and a little about VSJ. If you are arriving Thursday or Friday night then you might prefer to be closer to La Placita [map] or simply take a taxi from Viejo San Juan vsj for 15 dollars.


A very brief history of Puerto Rico

The Taino Indians prevalent across the caribbean were the original peops.
The Spanish in this particular isle fought them and took PR for its strategic importance. It was by a guy called Ponce De Leon who settled the Spanish and started the development or 'Colony'. In short Puerto Rico is the first place that Spanish vessels from west Africa could dock after the long transatlantic crossing with water and such things. In those days there were pirates and other nations vying to get whatever they could and the Spanish needed some port in the Caribbean to link up with their south and Central American plundering. As it developed it gained strength and resources which made it look more attractive and the defences were equally upgraded such as the very well kept El Morro.

El Morro (Castillo San Felipe del Morro)

At the far end of VSJ is the bluff headland or 'Morro' (hence the nickname) so you might be a little hot and weary by the time you get here. There are areas you can rest in the shade inside. Thankfully the entry fee includes the other castle on the northern coast about a kilometer away, San Cristobal and lasts five days and is just $5. It's great value and a credit to Puerto Rico and no doubt important for their tourism. If you only have an hour you can still do most if not all the fort – you just won't be able to read all the information that is also kept at a good level of detail in both English and Spanish. The fort has been in defensive use all the way into the second world war and I had no idea German U boats came into this part of the world ! I knew they were in the Atlantic. However it has mostly kept its appearance and is a very gratifying wander if somewhat tiring depending how hard your arrival was. There are ramps (as the cannons were moved in this way) and steps to take you to the different levels. Rangers and other staff preserve El Morro.
It was used as the main launching point for artillery barrages across San Juan's port entrance along with a smaller fort San Juan de la Cruz on an islet the other side – a deadly and impenetrable crossfire could be mounted. One thing that struck me was the grass prairie that separates the fort from vsj and the other fort. This was explained as a tactical area cleared to stop the possibility of flanking. A wide open expanse were the Dutch and Spanish did end up having a dingdong and there is a memorial to that great battle. It now makes for kite flying and enjoyment a breathtaking backshot from the ramparts of El Morro as out to sea there is less to see.
Luis Fonsi Featuring Daddy Yankee - There are some great VSJ shots in this reggaeton video. Not far from Castillo San Cristobal and El Morro sandwiched between is a small community.

Also in Viejo San Juan
Rincon de Gautier Puerto Rico's first female Mayor.
You can visit her house for free in Viejo San Juan, it has a lot of official certificates of all the meetings between foreign dignitaries but more interesting is you can get an idea of life a while back in Viejo San Juan. The house is in the southern side of the old town.
Comments
No comments made yet. Be the first to submit a comment
By accepting you will be accessing a service provided by a third-party external to https://www.caribbean-diving.com/