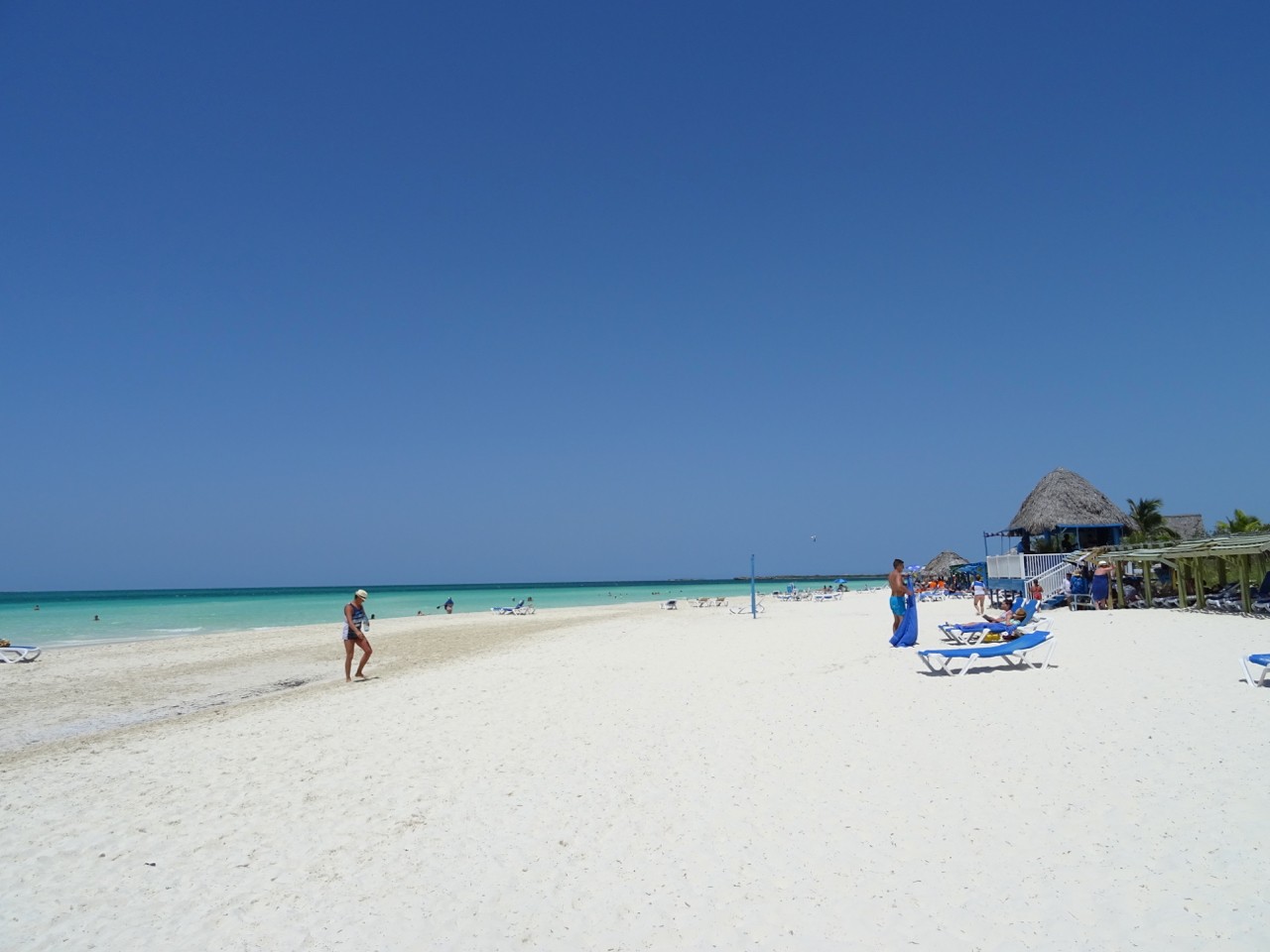 Cuba is an island country in Caribbean is brimming with vibrant art, soul-stirring music, villages cloaked with colonial charm, rolling farmlands, rugged mountains, varied geography and white sandy beaches which are eagerly waiting for its visitors to get explored. It is one of the largest and most intriguing of all Caribbean islands with its capital city Havana. The country has something for its every traveller from fascinating history to spectacular scenery, from vibrant nightlife to excellent family friendly hotels which indeed make Cuba" The pearl at the heart of the Caribbean". The land is lush with tropical flora and fauna and is tempered by marine winds that invite visitors to explore experience and indulge.
On your visit to Cuba get ready for shocks and surprises because the country promises to be like nowhere else you've ever visited. It may be economically poor but culturally rich, architecturally magnificent and naturally blessed. So you just can't afford to miss this land of classic beauties. The beauty of this country lies in Cubans themselves who are survivors and dreamers who kept the country alive and ensures that Cuba continues to be fascinating. Today tourists from all corners of the world have started looking at Cuba as an exciting destination to visit which is full of amazing attractions to explore. If you are still not among them then just don't wait anymore and catch low price flights to Cuba and enjoy a journey to a great destination.
National Parks Cuba
The country is blessed with abundance of natural beauty which you can explore at its several national parks. Turquino National Park is located on Cuba's highest and steepest mountains, Sierra Maestra which is around 1990 meters high. Established in 1991, the national park showcases ecological villages within its area along with several field stations. It also pursues active policy of support for key endangered species. Topes de Collantes National Park is an amazing and protected landscape of sheer beauty which comprises of various peaks and elevations and occupies an area of 12 hectares is a natural pool of crystal clear water and many more natural things is worth visit.
Fascinating Museums
The country has some of the most amazing museums that are well worth of a visit. National Museum of Decorative Arts preserves over 30,000 works of historical and high artistic values. This magnificent museum features items and articles which span from four centuries of style. Art lovers can explore nostalgic time of yesterday while visiting this museum. Museum of Cigar is one of the historic museums of Cuba which is situated in old Havana depict tobacco culture of island. The museum exhibits best quality of cigars and is even attract the non-smokers as well. Cigar is island's most famous export and this museum is a must while visiting Cuba.
The old city- Havana
Havana the capital and colorful metropolis of two million people is remarkable for its architecture splendors spanning more than five centuries. The city is decked with some big crowd pullers among them Plaza de Armas which is the oldest square in Havana and the site of city's foundation, El Templete, which is the oldest neo classical building in Havana, Casa de la Obra Pia houses a museum of 18th century furniture and goods are few among many of its major attractions. Get ready for all this fun and excitement and for this just grab beat deal discounted flights to Havana and enjoy a great journey to this culturally rich country.
Soulful Music
Cuba is a country that appeases your senses without trying. The music of country creating a continuous backing soundtrack that really sets the scene. Everywhere you go there is music and with music comes dancing. The music of Cuba is largely based on its cultural origins in Europe and Asia and over the three hundred years created a wealth of new musical forms. The lively and energetic music is profoundly influenced music styles throughout the world and impact that still continues even today and will sure soothe your senses. If you happen to be in Trinidad then especially you will enjoy the outdoor music that is casa de particular. But no matter where you go you will find the melodic tunes that are unmistakably cuba.