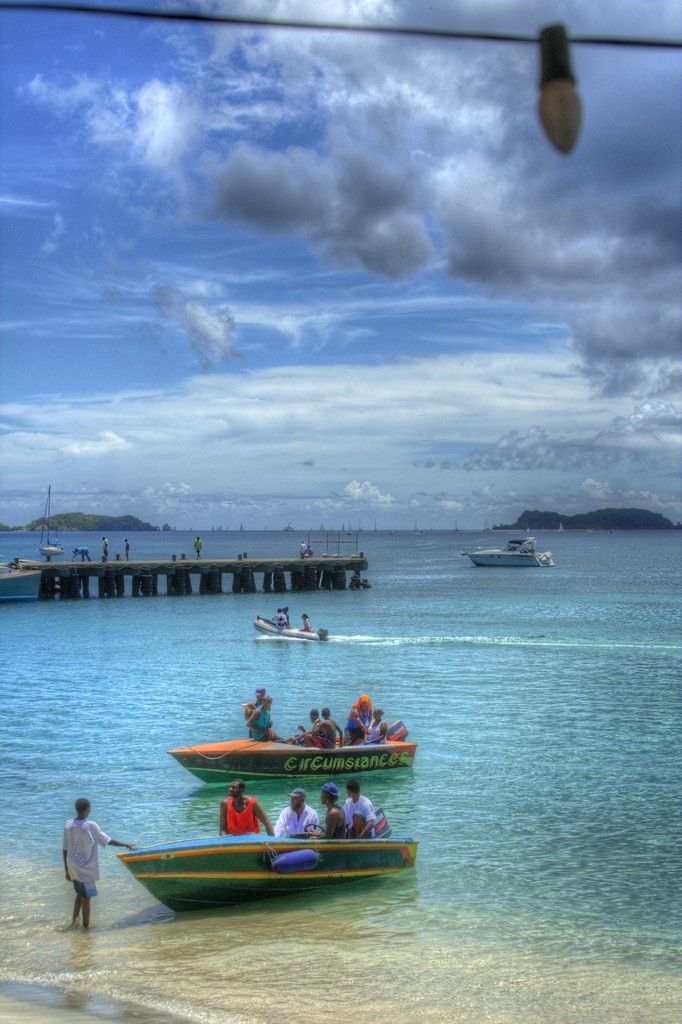 There are some very interesting reasons to pass by Carriacou if you get to the main island and nation of Grenada. It has some amazing beaches but you should try to get some street party action which is very good and it really feels like a different place than Grenada.
Before we get to that lets thank Lloyd for his superb Carriacou images from flickr >>
The Carriacou Carnival - this year starting very soon the 25th Jan to feb 17th sees verses of Shakespeare recited along with more regular carnival type fun. There are any events organised over this period. Read more >>
The Carriacou Regatta and Big Drum Dance - read more >> Carriacou has held onto pre christian spirituality more than perhaps anywhere else in the Caribbean and the Big Drum Dance is perhaps the best example of this when those passed away talk to their descendants. This is the culmination of the Regatta time in August.