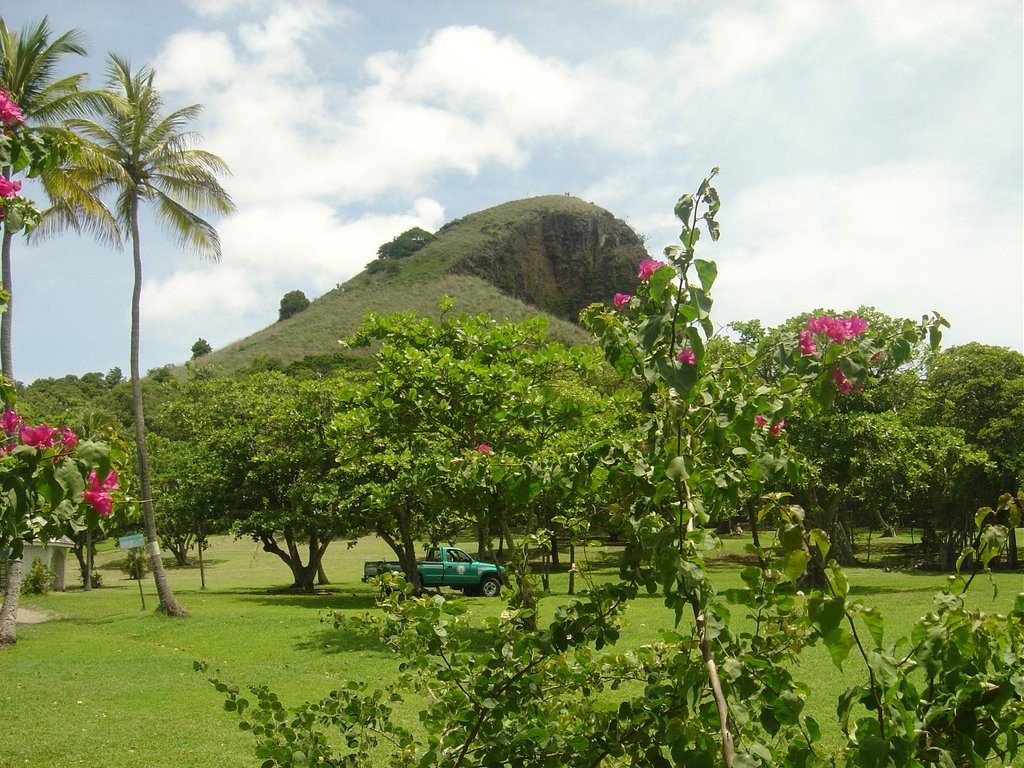 The Pigeon Island National Park is located on the most northwesterly part of the island of St Lucia. In the 44 acres of beautiful tropical surroundings, expect relaxation, enjoyment and a healthy dose of history.
Pigeon Island, despite its name, is actually no longer an island! It is joined to mainland St Lucia by a man-made causeway that now houses Sandals Grande Hotel. Though it may be a place of tranquillity now, it wasn't always this way.
Before Europe first made contact with the Caribbean islands, they were inhabited by two groups of Amerindians, the Caribs and the Arawaks. The Caribs were known to be more war-like and the Arawaks more peaceful. The Caribs inhabited Pigeon Island until the arrival of Norman Captain 'Jambe de Bois' (Wooden Leg) and his band of pirates.
The French took over in the 18th Century. When the French declared war on the British in 1778, the British decided to attack St Lucia, France's stronghold, and managed to seize control. Since then, St Lucia was fought over tooth and nail by these two nations, changing ownership no less than 14 times! The British were the final victors and remained in control of the country until Independence in 1979. This continual fight is reflected in that St Lucia's official language is English, but that most of the country also speaks a French Kweyol and many of the place names in St Lucia are French.
The French and English both used Pigeon Island as a military base and many of the original ruins still remain here. The large hills offered excellent views of any incoming threats from both the Atlantic Ocean and Caribbean Sea. Walk to the top of Pigeon Point to see the view these military strategists once saw. Thankfully now we can enjoy them in peace. Ensure that you wear suitable walking shoes and begin your walk before the heat of the midday sun, as there is no shade at the top of the hills or on the walk up. There are plenty of places on the path to stop, sit down and take in the view that only becomes more breathtaking as you make your ascent. Information placards along the way teach you the history of this many-faceted place. When you reach the top, stay for a while to fully appreciate the mesmerising views. On a clear day, Martinique can be seen in the distance.