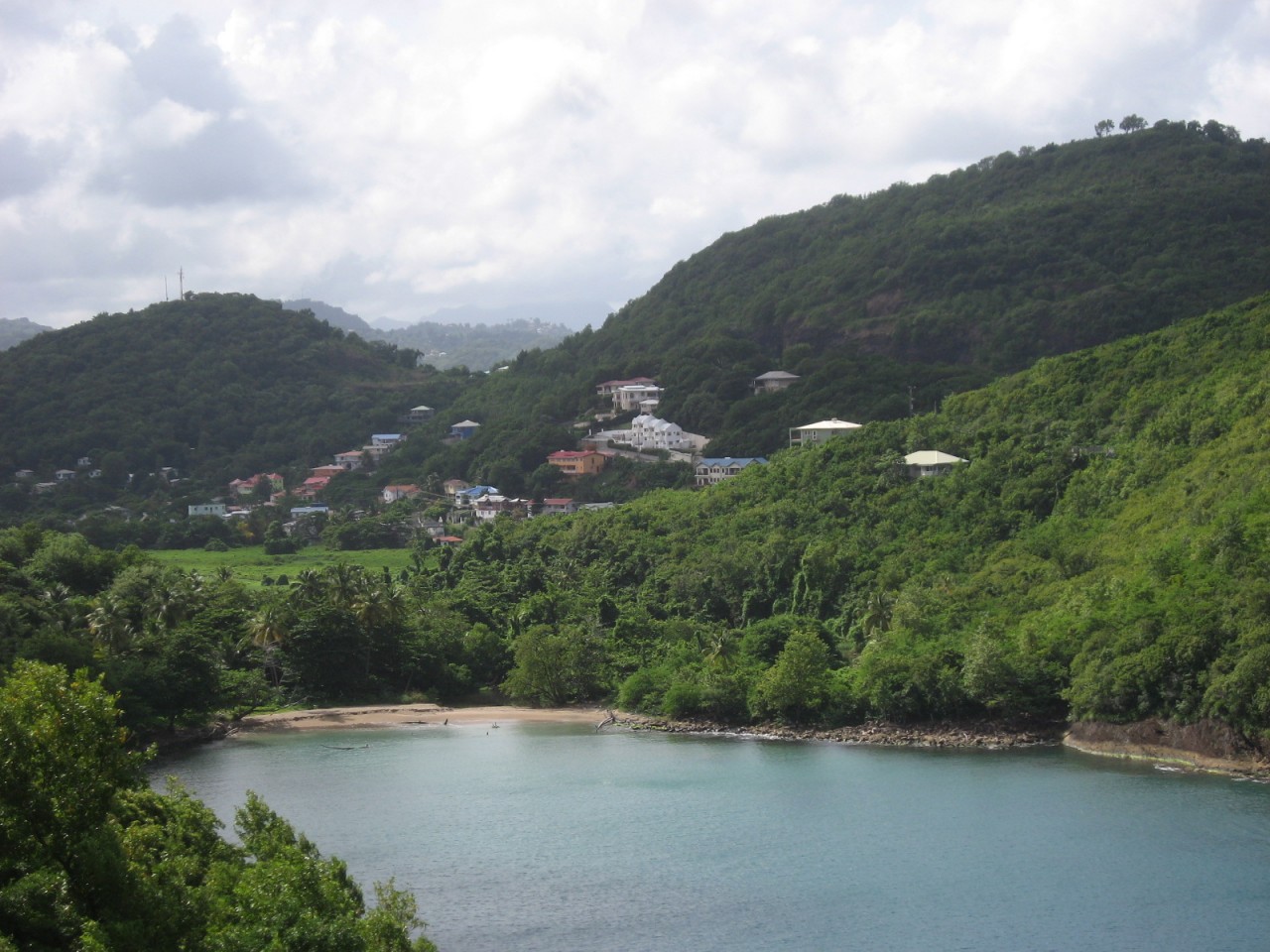 The main image here is not of Reduit Beach this is the view on the other side of what you can see looking left from reduit beach, various trails lead up this way to a fish pond believe it or not and some good views can be had. Also the segue tours run up here.
Location : Reduit Beach St Lucia. Close to Rodney Bay.
We stayed at Rodney Bay reduit Beach and the Rex Resort there called the St Lucian during the month of November. It's hard to fault the beach here and the resort also has a great variety of watersports on offer. Cruise ship day we felt a little relegated to one side as the resort welcome the cruise shippers to come and stay on the beach. The resort has no less than 3 pools but the third and largest pool is somewhat hidden away. Considering that it has a pool bar its strange that they don't advertise it more. Facing the ocean this part of the resort is on your left side. Via the beach just walk up and notice the pavilion style building from the beach and cut in. It is your resort don't worry ! To the right is a slightly more upmarket rex resort the Royal that is out of bounds apart from a paying restaurant you can frequent, virgin staff get to stay over here, but it seems a little quiet to me and the beach is no better. Back to the left hand side of the resort facing the sea you can walk through the resort to get to the dilapidated but functional tennis courts. They look rougher than they are in reality the surface is passable for any game you might have, though it adds to the overall feeling that the resort needs a makeover also some kit is needed like a proper volleyball for the pool as there is shockingly NO beach volleyball a big disappointment for me. The gym is decent enough and pernile I think his name was who also do the activities friendly fun and helpful. The room we had was not poolside and was perfectly fine but nothing luxurious either.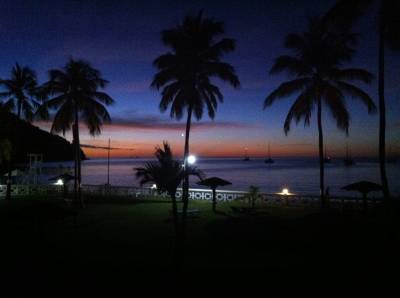 Being all inclusive here and eating in the same place for all the meals would get very tiring indeed past a week. We stayed for just the week and it was ok. The food was to a decent standard and varied enough to help me bulk up – on purpose of course. I did feel there was no one place that encouraged meeting so easily.
We both felt that it was a mixed reception from some of the staff members who seemed at times to be almost unhappy – clearly a fault of the management but it must be noted that mostly they were very happy to serve chat and not allow the management lacking's to be passed on to us. I met Richard whom I had encountered at the Rex in Antigua and if anyone can get a resort better it will be him. It needs some investment and some managerial attitude change. For example the Jacuzzi which is cold was left with leaves from the trees and it looked so uninviting as to be unused but it was left like this because no one uses it we were told…well heat a little the water with black coiled pipes or a heater and keep it leaf free then people will use it.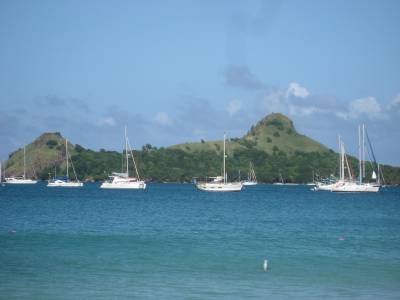 The evening entertainment was good and fun enough though we had a hard time staying up for long most nights !
The spa hot stone massage and sports massage were excellent getting the salt rubbed in made for an amazing exfoliating experience leaving my skin amazingly soft. A most enjoyable 50 minutes.
Outside the resort
Pigeon Island is close by though we didn't waste valuable lazing time walking around it, we did in our defense go to the jump up in Gros Islet just adjacent to Rodney Bay.
It was an excellent evening and easy to get to from the resort by taxi or walk to the main road in 13 minutes and get a local bus. The Jump Up is a cross-roads close to the beach but right in the heart of the village (Gros Islet). Local music and some 80's tunes (they may think we like) blast out to the drink enthused gatherers that include children (on juice !) . There is a limited mall in town with cashpoint a few bars and places to enjoy when you get a need to get away from the resort. Its not serious shopping but is perfectly adequate and there is also we seem to remember a food center here.
The rest of St Lucia
Further afield for a lot of the tours you may need to do the lengthy transfer past the Capital Castries, always a pain as the twisting roads give rise to nausea to most – though the island boasts a wide ranging divers set set of activities and tours not least Scuba Diving. We recommend diving out of Anse Chastanet or Marigot Bay for the locality to the dive sites and the best dive operators. The dive sites can have great underwater features such as wrecks or topography like the walls and sea mounts (pinnacles) and there are so many kinds of fishes you wont feel disappointed no matter where you have dived previously.
Alternatively there are levels of Jungle Mountain biking you can do and this will challenge most anyone at the highest level.
Watersports offered in the resort can include kayaking windsurfing and hobby cat sailing. I mostly took out the cat for a fun hour or two I'm still learning that but got on fine.
Overall ratings
The Resort 3/5
The Beach 4/5
St Lucia Activities 5/5
Transportation 1/5