1 minute reading time
(145 words)
Pilar Beach Cayo Guillermo Cuba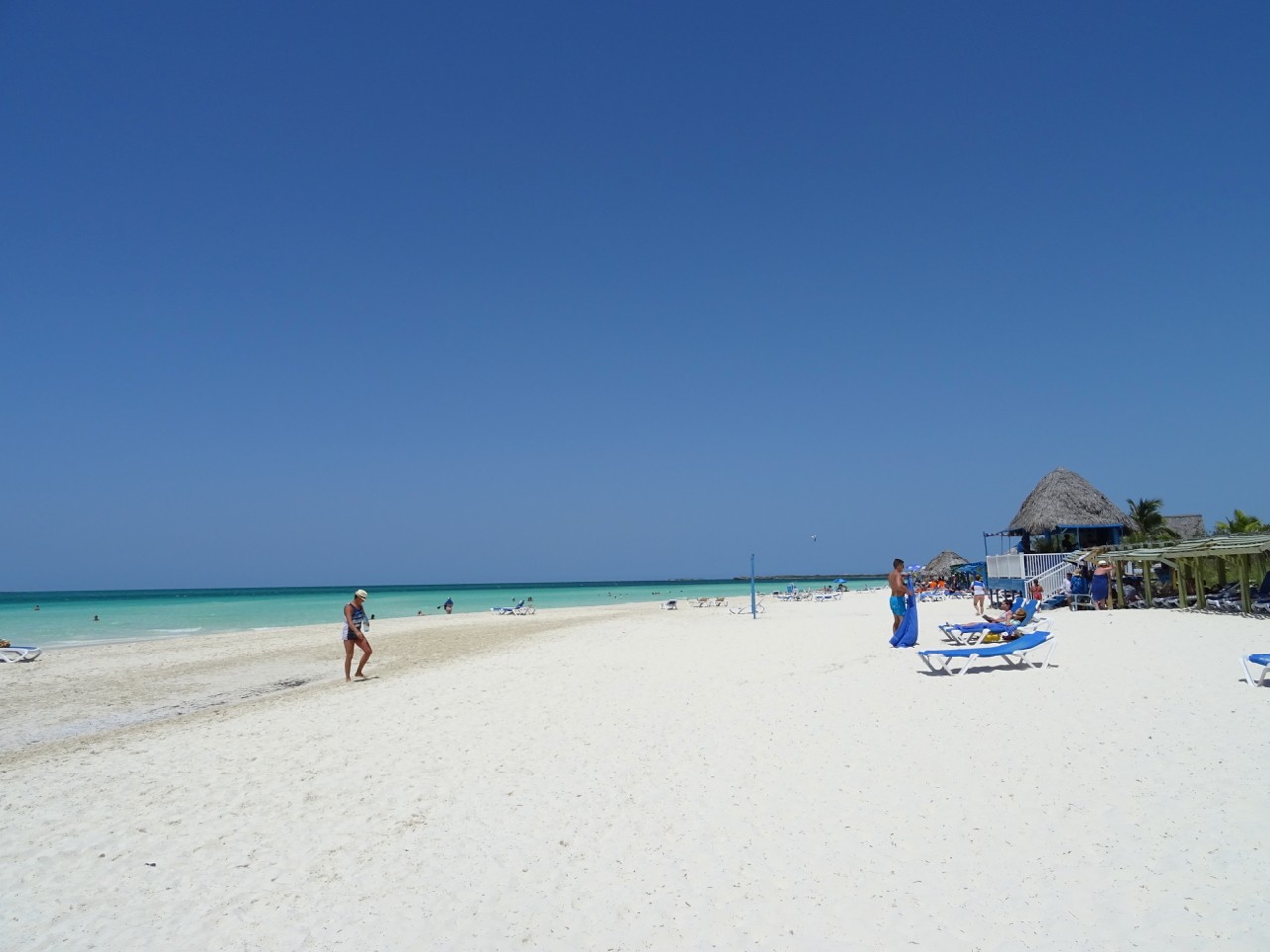 WOW!
Pilar Beach or PLAYA PILAR is rated as one of the best in Cuba and the Caribbean. Well its damn good if you ask me a very memorable day so I wanted to share this as a location to not miss if you are staying in Cayo Guillermo. $5 bus ride return per person from any destination on the tourist buses.
But Check This Out
DEAD FISH PILAR BEACH
I have never seen a washed up dead fish skelton before and it's a pretty sizeable fish. Still unidentified. What was strange was that it had another skeleton in it's throat! So did the fish choke on it's own greed? Let us know in the comments folks!
If you would like to use this image or others then please link back to this website or this webpage using these links:
https://caribbean-diving.com and https://caribbean-diving.com/caribbean-blog/entry/pilar-beach-cayo-guillermo-cuba
More on Cayo Guillermo
Comments
1

admin
on Thursday, 24 May 2018 11:20
Pilar beach like much of Cayo Guillermo was hit hard by hurricane Irma in 2017, they are rebuilding but it is already as good as it was!
Pilar beach like much of Cayo Guillermo was hit hard by [b]hurricane Irma[/b] in 2017, they are rebuilding but it is already as good as it was! :p
By accepting you will be accessing a service provided by a third-party external to https://caribbean-diving.com/