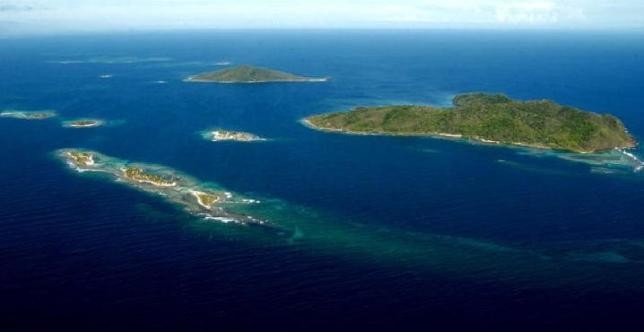 Cayos Cochinos also known as the hog islands are little discovered so offer the kind of paradise that is unique and unspoilt. It consists of big cayo and small cayo two islands and about 2km square land in total.
Cayos Cochinos is closer to the mainland Honduras than the other Bay Islands but it is harder to reach. You will need to make arrangements by private boat - contact the resorts will result in the best options.
The reefs surrounding the hog islands are protected by the Marine Biological Reserve.
How to get to Cayos Cochinos ?
You might arrive via an international flight into Roatan or you could arrive in the closest port on the mainland La Ceiba.
Resorts in Cayos Cochinos
Turtle Bay Eco Resort used to be The Plantation Beach Resort : Dubbed as the only diving resort on the island. They offer 3 meals per day all the diving you need and cabins built into the lush vegetation. With private decks and hammocks to relax in. A maximum of 24 guests assures your intimacy and tranquility. For more info you can STILL email Roger This email address is being protected from spambots. You need JavaScript enabled to view it. who is offering some kind of managerial handover alternatively they have an email form here http://www.turtlebayecoresort.com/#!contact/cm7v.