The Best of the Caribbean
My selections for inspiring the vacations you crave.
1 minute reading time
(261 words)
Plan A Scuba Diving Trip In The Bay Islands Honduras
Not an exhaustive guide but fast facts that can help you get to grips with this part of the Caribbean.
Location:
Honduras : The Bay Islands sit off the north coast of Honduras or if you prefer the lower left hand corner of the Caribbean not far from Belize. Discover the full website info for Honduras.
They form a small island chain and tourism provides the greatest economy.
Bay Islands Map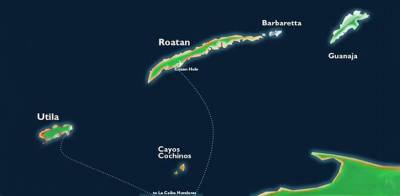 Interesting Facts
The Bay Islands represent the easiest way for scuba divers to dive on the worlds second largest barrier reef system the The Mesoamerican Barrier Reef!
Roatan
Roatan Map
Located smack bang in the middle of the bay islands Roatan is off the north coast of Honduras itself located in Central America. This is a very good website about Roatan. Roatan makes an excellent place to upgrade your scuba diving certifications with the numerous PADI diveshops charging some of the lowest fees in the world.
Roatan Divemaster Video
How to get there?
Cruise ships bring passengers into Mahogany bay Cruise terminal or the International Airport of Roatan brings visitors from Europe and North America and Central America.
Utila
Utila Map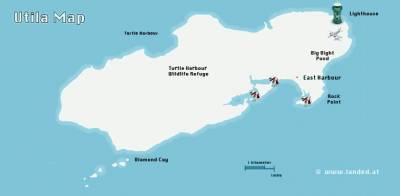 Utila is located west south west of Roatan off the north coast of Honduras.
How to get there?
There are charters available from Roatan or take the daily ferry from the port of La Ceiba on the mainland.
Guanaja
Guanaja Map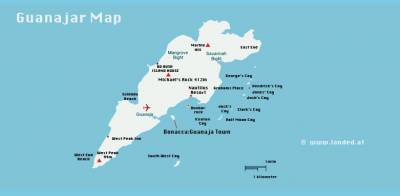 Towards the east of Roatan lies lesser known Guanaja
How to get there?
You can fly from La Ceiba to GJA or Guanaja Airport/strip or take the twice a week ferry from Trujillo.
Related Posts
Comments
No comments made yet. Be the first to submit a comment
By accepting you will be accessing a service provided by a third-party external to https://caribbean-diving.com/