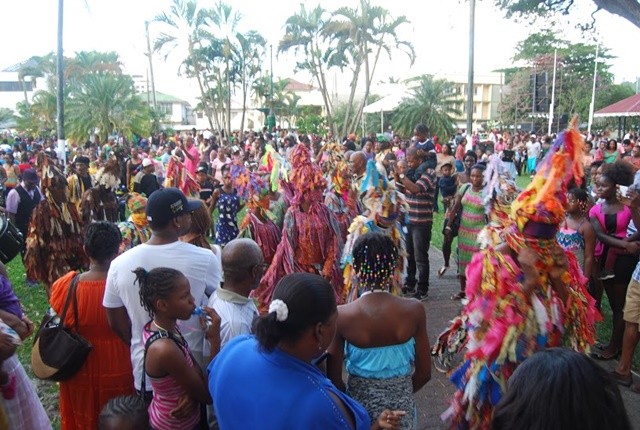 To continue on your St Lucian immersion journey, you could...
6. Go 'Square'
Assou Square, held on January 1nd and 2nd every year and affectionately called 'Square', is a celebration that all the family can enjoy. Traditionally celebrated in Walcott Square in Castries, it has been tried in different locations in recent years, though it returned to its city-centre home last year and looks like it will stay put for the next few Januaries.
A main stage is set up to host a huge variety of entertainers throughout the two days. Calypso singers, known as Calypsonians, strut their stuff to the frantically-paced beats and chant uplifting lyrics in an explosion of energy. St Lucians try their hand at Country and Western singing and dancing, and the most talented receive prizes and accolades.
Stalls abound with a huge variety of hot food, snacks, soft drinks and chilled alcoholic beverages, including the local 'Piton' beer. There's plenty to do for kids, with games, bouncy castles and face painting to keep them occupied.